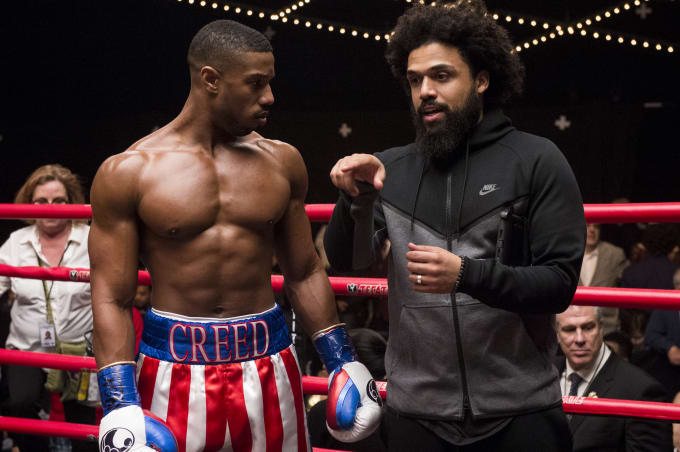 Michael B. Jordan's Favorite Anime And How It Inspired One Scene in Creed 2
Photo via Warner Bros./Barry Wetcher

Article by Padraig Cotter, via Screen Rant
Michael B. Jordan reveals how his favorite anime inspired a key moment in Creed 2. Sylvester Stallone closed the door on the Rocky franchise pretty definitively with the ending of Rocky Balboa, where the retired boxer proved his worth in the ring one last time. The notion of a spinoff where the character trains the son of late friend Apollo Creed to become a boxer didn't initially sound appealing to fans. Even Stallone openly questioned the idea but was eventually convinced to sign on.
Thankfully, Creed proved to one of the best films in the entire franchise, with Adonis Creed's (Michael B. Jordan) journey being just as dramatic as his mentor's. Director Ryan Coogler (Black Panther) provided the film with plenty of heart while filming some bruising fight sequences. Stallone was also praised for his performance and was nominated for an Academy Award for Best Supporting Actor. Last year's Creed 2 found Adonis coming face to face with boxer Viktor Drago, the son of the man who killed his father Apollo in the ring, making for a very personal battle.
Continue reading here.
Academy Award
,
anime
,
boxing
,
Creed
,
Drama
,
Film
,
Michael B. Jordan
,
Movies
,
Rocky
,
Ryan Coogler
,
sport
,
Stallone
,
TV