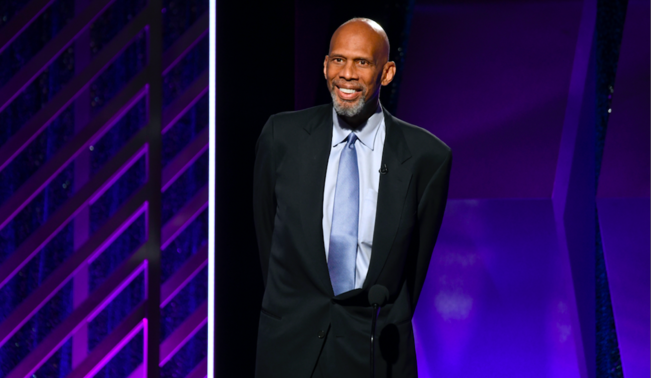 Kareem Abdul-Jabbar Auctioned Four Championship Rings for Nearly $3 Million and Gave it to a Kids Charity
Photo by Frazer Harrison (Getty Images)
Article by Michael Duarte, via NBC Los Angeles
The man known for his skyhook might now be known for his philanthropy.
Los Angeles Lakers' legend Kareem Abdul-Jabbar will be walking around a lot lighter after he auctioned off four of his six NBA Championship rings on Sunday.
Jabbar put 234 memorabilia items up for auction with the entirety of the proceeds going towards his charity, the Skyhook Foundation, whose mission is to give children in poor communities access to better educational opportunities.
According to ESPN, the auction raised nearly $3 million dollars, and all of it is going to the kids.
Continue reading here.
Abdul-Jabbar
,
auction
,
basketball
,
champion
,
championship
,
charity
,
education
,
giving
,
hero
,
Jabbar
,
Kareem
,
NBA
,
ring
,
skyhook