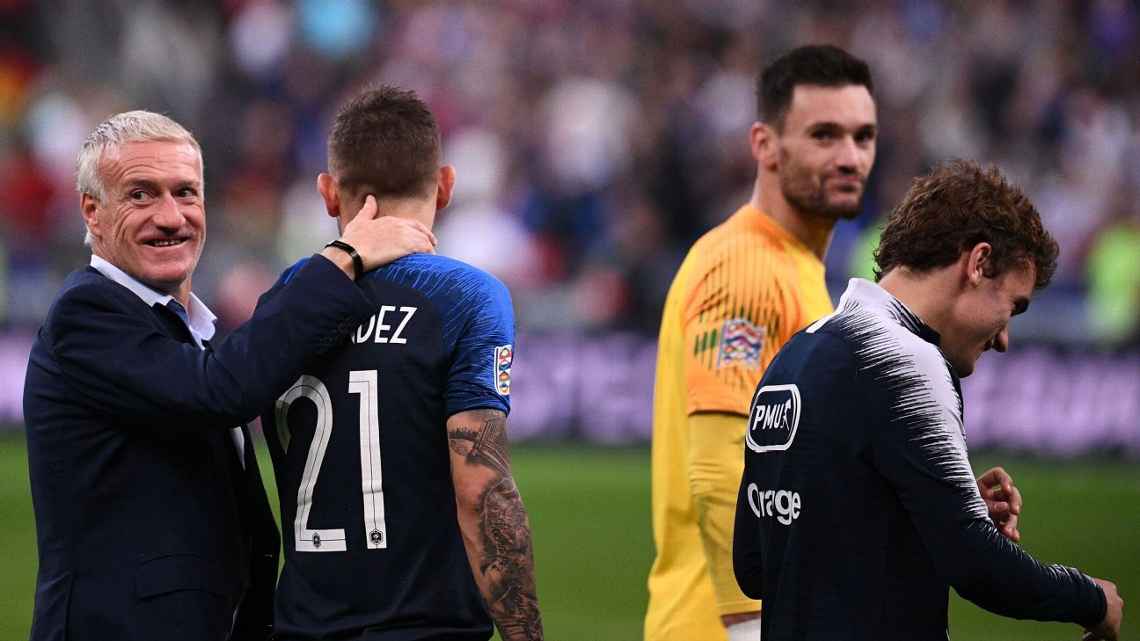 Inside France's eventful break: Deschamps turns 50, comeback results and World Cup rings
Photo by FRANCK FIFE/AFP/Getty Images
Article by Julien Laurens, via ESPN
PARIS — It's half-time at the Stade de France on Tuesday night. France are trailing 1-0 against Germany and could have easily conceded one or two more in the first 45 minutes. The 3-4-3 formation put out by Joachim Low caught Didier Deschamps and his players by surprise; France are being dominated technically and outsmarted tactically.
In the dressing room, Deschamps is not happy at all. The coach had rushed straight there after Serbian referee Milorad Mazic blew for half-time and yells: "We are not playing as a team. We need to put the effort in, put in more intensity."
Paul Pogba and Raphael Varane also voice their frustration, with other players visibly fuming too. The keywords: togetherness, effort, attitude, intensity, mental strength come to the fore.
Continue reading here.