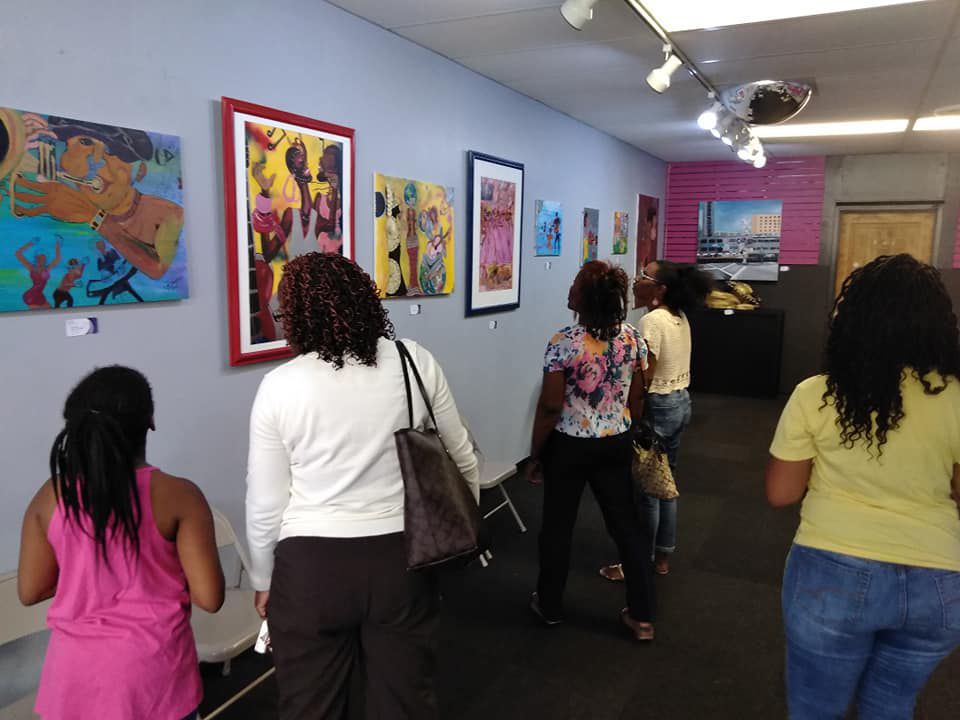 New BESS Art Exposure exhibit will feature African-American artists
Photo courtesy of BESS Art Exposure
Article by Joseph S. Pete, via NWI Times
BESS Art Exposure's latest exhibit "Loving The Skin I'm In" features the work of several local African-American artists.
Mark McPhail, Maurice Hodo, Afi Ese, Cojuan Watson, Davante Mosby, Derick Pullen, Hope Villarreaul-Sams, Kenard Jackson, Kisha Montgomery, Nia Simone Montgomery and Jesse Johnson are showing their artwork at the gallery at 5386 Broadway in Merrillville, just south of the Gary border. The exhibit, which runs through Oct. 31 showcases "art of all styles, ardently created by experienced artists who put thought and meaning into every stroke and or form of their art."
Continue reading here.