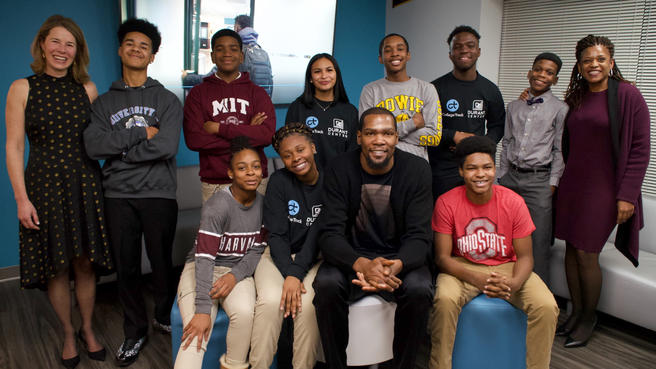 For KD, the opening of the Durant Center is 'truly a dream come true'
Photo by Kevin Durant Charity Foundation
Article by Brian Witt, via NBC Sports
Kevin Durant was not present at Warriors practice Wednesday night in Washington.
Don't worry. He had a great excuse.
Durant wasn't practicing because he had somewhere to be: the official opening of College Track at the Durant Center, a new facility in his hometown of Prince George's County, Maryland, aimed at helping low-income and underserved students enroll and graduate from college.
The new state-of-the-art facility will offer students the academic, financial, and social-emotional resources to embolden their college and career goals. It's opening comes a year after Durant announced a personal 10-year, $10 million commitment to Prince George's County.
Continue reading here.