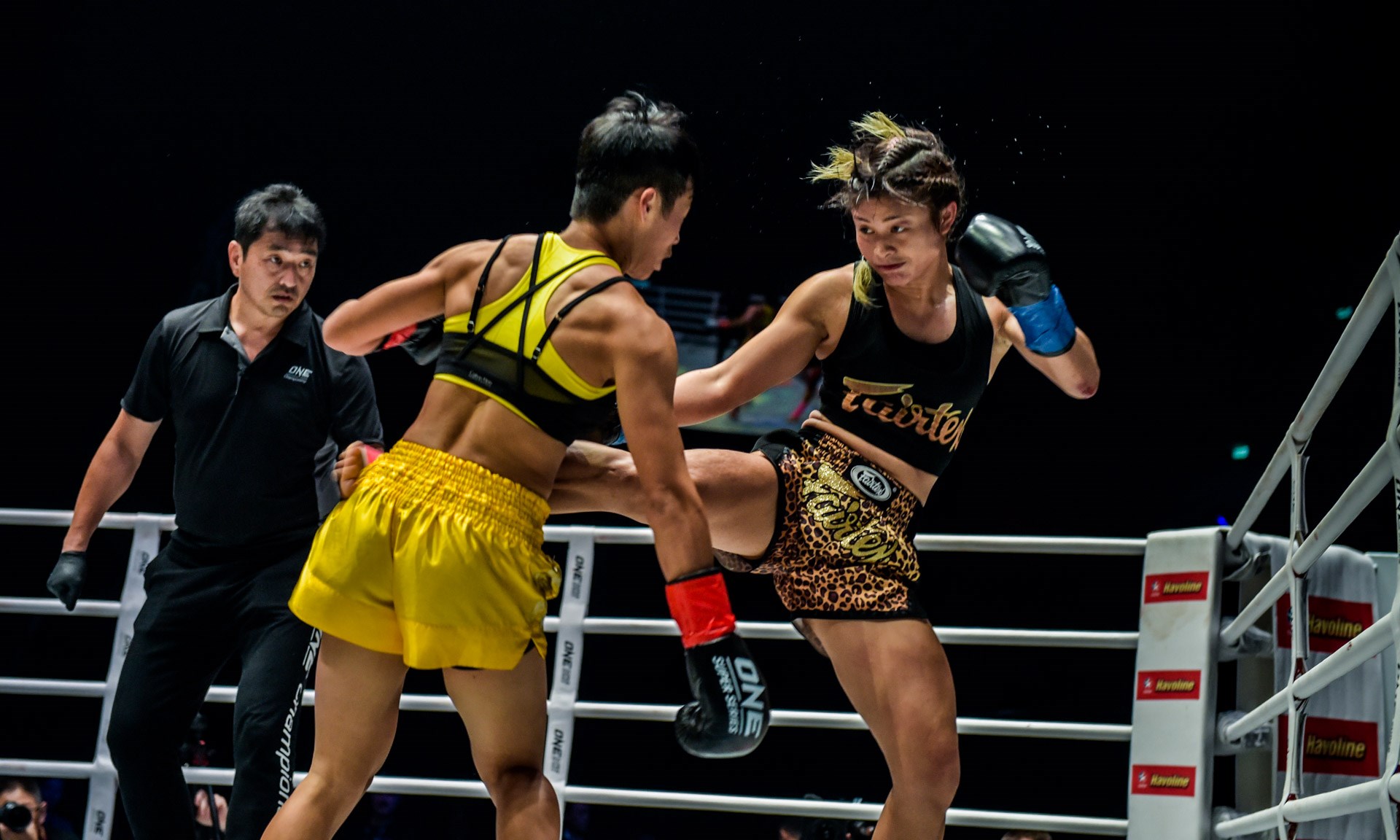 TWO COMBAT SPORTS DOWN: NOW SHE'S COMING FOR MMA
Photo by (UNKNOWN)
Article by Tom Taylor, via OZY
The entire ring was engulfed in a blizzard of gold confetti. Somewhere in the middle of the glitter stood 21-year-old Nong Stamp. She had just become the first fighter in ONE Championship history to win titles in two different disciplines — Muay Thai and kickboxing — and with a belt slung over each shoulder, she was being celebrated accordingly.
It looked a bit like the last scene in a movie. The fighter had scaled her Everest; it had been done. Yet in Stamp's case, it could be a mere preface. After winning those two titles, she is now chasing gold in a third sport: mixed martial arts (MMA). It would be a stunning first. No one has ever held major titles in three different combat sports at the same time.
While Stamp's two-sport title reign began in early 2019, she's been quietly learning MMA since 2017, when she was recruited by the world-famous Fairtex team in the coastal city of Pattaya, Thailand. The gym's objective was to groom her into an MMA champion. She leaped at the opportunity and, in keeping with Muay Thai tradition, incorporated the name of her gym into her own. Henceforth, she'd be known as Stamp Fairtex. (This tradition has produced much odder names, including Rodlek PK.Saenchaimuaythaigym and Petchboonchu FA Group.)
Stamp's willingness to plunge head-first into an entirely new sport at 19 years old probably had something to do with the fact that she's been fighting since she was a child.
Continue reading here.