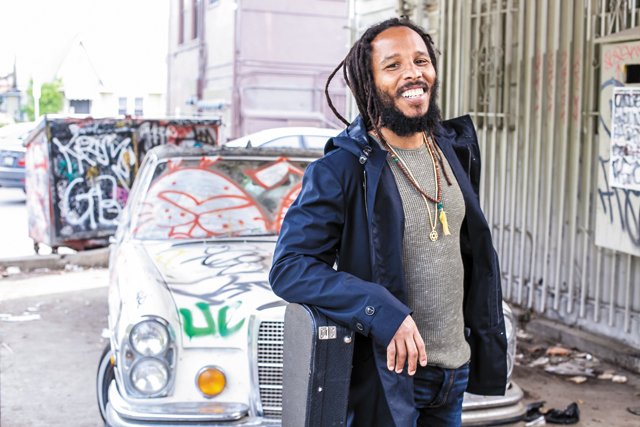 A Call to Action
Photo courtesy of WME
Article by Jesse Serwer, via Richmond Magazine
For Ziggy Marley, music and family are inextricable. As the son of global music icon Bob Marley and the longtime frontman of the Melody Makers, his former band with siblings Stephen, Cedella and Sharon, he's always found these worlds  to be one and the same.
This tradition continues with Marley's newly issued seventh solo album, "Rebellion Rises," The cover image is a photograph of the singer holding the hand of his naked son, Isaiah, now 2, as the pair stare at the ocean. His daughter, Judah, 13, shot the photo, in which his 6-year-old, Abraham, can also be seen wading in the background. His son Gideon, 11, makes a cameo of his own on "The Storm Is Coming," the album's second track.
"Usually with albums we take photo shoots, but we thought, 'Let's just put up a regular picture that we take as a family,' " Marley says of the cover photo, speaking via phone during a day off from touring in  Wassertrüdingen, Germany. "I asked my wife if it was OK if I could use this one, and she said, 'Sure, go ahead.' " It was only after selecting the picture as his album's artwork that he found the meaning hidden within it. "The nakedness represents the truth, the naked truth. What we are seeing and being shown in the world right now is a truth that sometimes has been hidden."
Continue reading here.