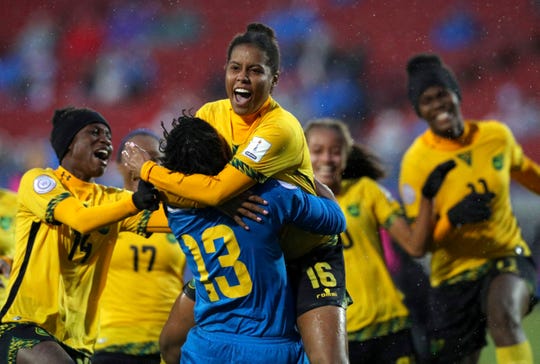 Bob Marley's daughter saves Jamaican women's soccer team on World Cup path
Photo by Richard W. Rodriguez, AP
Article via usatoday.com
Cedella Marley, the eldest daughter of music legend Bob Marley, has played a key role in resurrecting the Jamaican women's soccer team after the country's federation cut the funding at the beginning of the decade. Marley was upset when she saw a flier asking for donations to the Jamaican national team when her son brought it home from school in 2014.
"People were saying no to (the women), and it was for no reason," Cedella recalled in an ESPN story published Tuesday. "The more I got involved, the angrier I got."
Fast forward to 2019 and the Reggae Girlz are the first Caribbean team to compete in the World Cup, slated to begin this weekend in France. Their redemption story began with Marley spearheading the fundraising efforts and using her pull — as a top executive for her father's record label, Tuff Gong — to raise awareness for the women's group of pioneers.
Cedella donated her own money and helped the team raise hundreds of thousands of dollars, according to ESPN. She also released a song, "Strike Hard," with her brothers Stephen and Damian, and created a complementary Indie-gogo campaign.
Continue reading here.