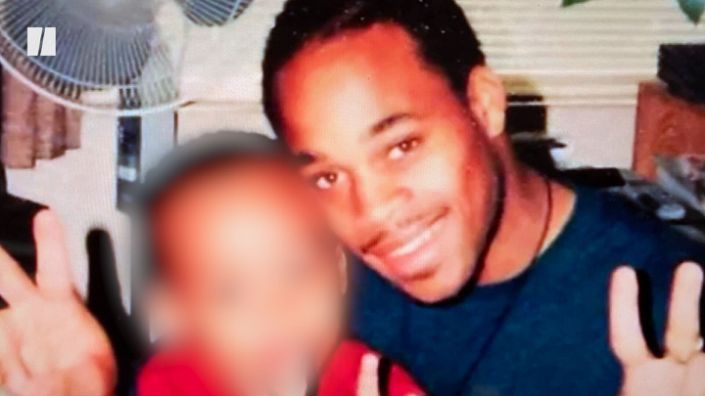 Police Mocked Black Man's Muslim Faith As They Killed Him, New Footage Shows
Muhammad Muhayin Jr., pictured with his son, was killed by police in 2017. They had been called after he tried to enter a public restroom with his service dog. (Photo: Photo provided by Muslim Advocates.)
Article by Rowaida Abdelaziz, HuffPost via Yahoo! News
Newly revealed body camera footage released on Wednesday captured the final moments of Muhammad Muhaymin Jr., a Black Muslim man, before he was killed by Phoenix police in 2017.
The graphic nine-minute video shows 43-year-old Muhaymin pinned down by several Phoenix police officers, with at least one officer placing his knee on Muhaymin's back and neck. Although the transcript was previously reported, this is the first time the public is seeing raw footage of an officer mocking Muhaymin's faith.
Muhaymin's death, which is eerily similar to the killing of George Floyd in Minneapolis, took place in January 2017, but is now being revisited in the wake anti-racism protests and national outrage over the targeting of Black people by law enforcement. Advocates and Muhaymin's family said that three years after his murder, they are still waiting for justice.
Continue reading here.