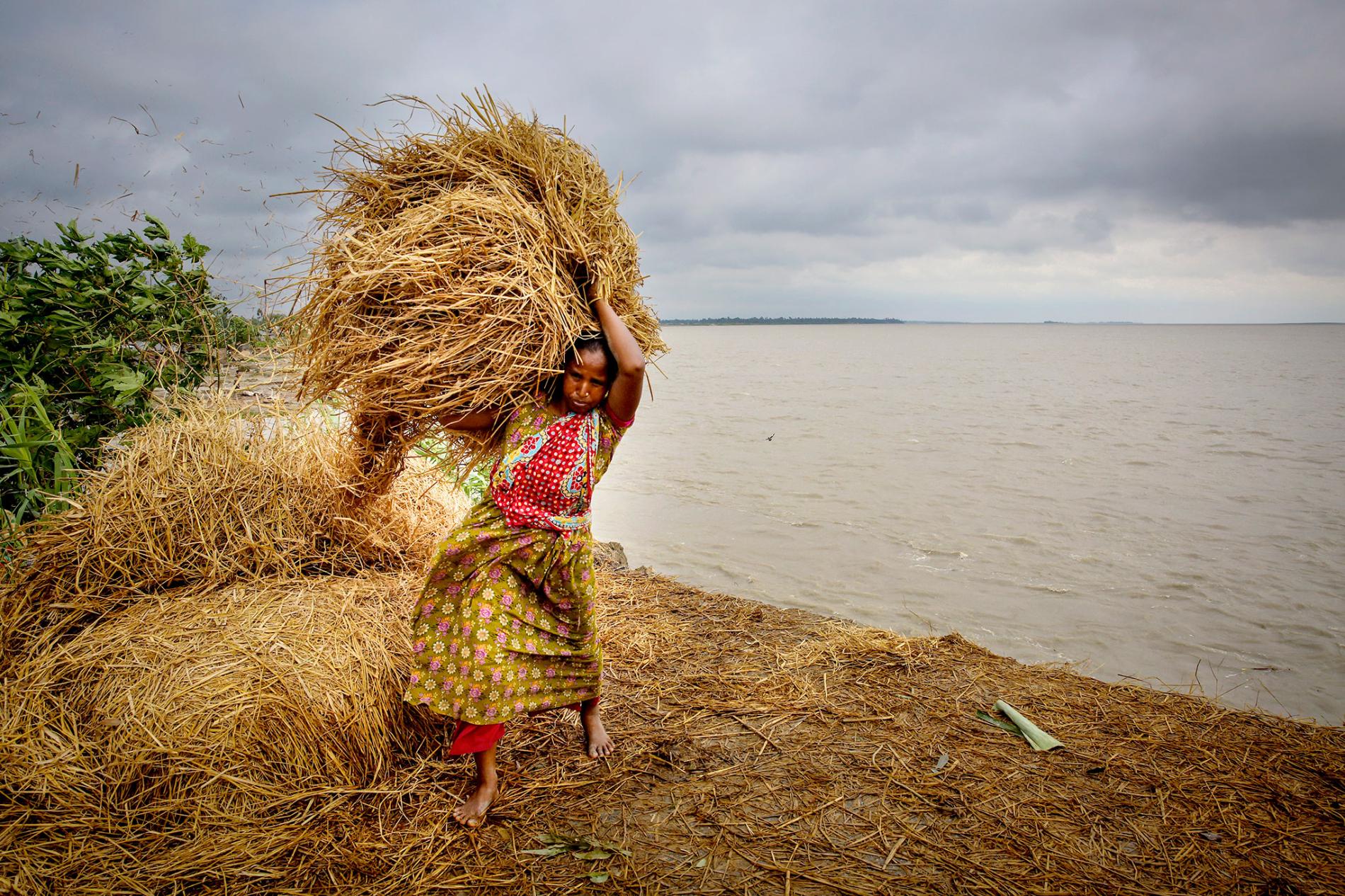 Climate change creates a new migration crisis for Bangladesh
Photo by G.M.B. Akash (Panos Pictures/Redux)
Article by Tim McDonnell, via National Geographic
DHAKA, BANGLADESH — Golam Mostafa Sarder starts every day before dawn, rising from a thin reed mat in the shed that he shares with fifteen roommates. Each has just enough space to lie flat. He dresses in gym shorts and t-shirt by the light of a single dangling bulb.
Outside the shed's open doorway, in the outskirts of Dhaka, the sprawling megacity capital of Bangladesh, is the brick factory where Golam and his neighbors work for fifteen hours a day, seven days a week, at least six months a year. His home in Gabura, a remote village on the country's southwestern coast, is more than a day's journey from the city by bus, rickshaw, and ferry.
Golam's job is to push wheelbarrows of mud down the production line. Waist-high rows of drying bricks spiral off from a towering kiln that belches smoke over an area the size of a city block. By 6 p.m. his lanky frame is spattered in gray mud. The evening air swims with mosquitoes. He has just enough strength left to clean his bare feet and angular face, inhale a dinner of lentils and rice, and collapse back onto his mat.
Golam has never heard of global warming. But he says he knows one thing for sure: "If the river didn't take our land, I wouldn't need to be here."
Continue reading here.