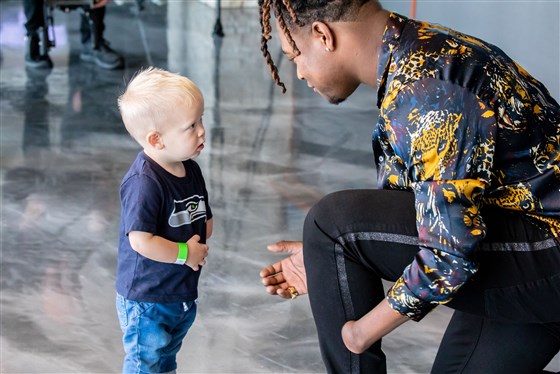 One-handed NFL player Shaquem Griffin shares sweet moment with boy missing part of arm
Image By Brooks Rehabilitation
Article via Today.com
Seattle Seahawks linebacker Shaquem Griffin is determined to inspire the next generation of kids with disabilities to chase their dreams. For children like a little Seahawks fan named Joseph, who is missing part of his left arm, just meeting Griffin can show them that the sky is the limit for their own futures.
The visit marked a return to the state where Griffin was a college star at the University of Central Florida before making history when he was selected by the Seahawks in the fifth round of last year's NFL Draft. Griffin had his left hand amputated when he was 4 after being born with a rare condition known as amniotic band syndrome, which prevented his fingers from growing properly.
Continue reading here.