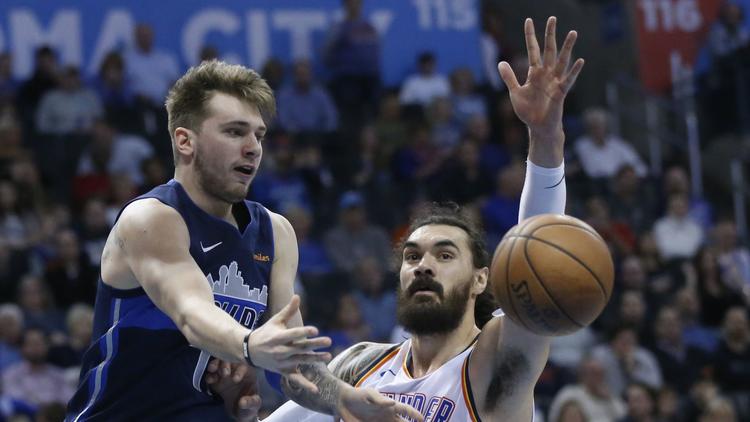 Giannis Antetokounmpo, Luka Doncic lead wave of international stars shaking up NBA
Photo by Sue Ogrocki (AP Photo)
Article via Orlando Sentinel
Go back to the 1999-2000 NBA season, and there were only two foreign-born players in the NBA who averaged 15 points per game: Dirk Nowitzki and Tim Duncan.
This season, there are 24 names on that list — by far the most in league history.
The NBA international imprint just keeps getting bigger, providing the sort of transformative impact the likes of which the league probably hasn't seen since the ABA merger.
One of the MVP front-runners at this point is Greece's Giannis Antetokounmpo, who has led Milwaukee to the NBA's best record entering Wednesday. Dallas' Luka Doncic looks like an overwhelming favorite to become the first Slovenian rookie of the year. Cameroon's Joel Embiid might be the dominant big man in the league, and keeps getting better for Philadelphia.
Continue reading here.