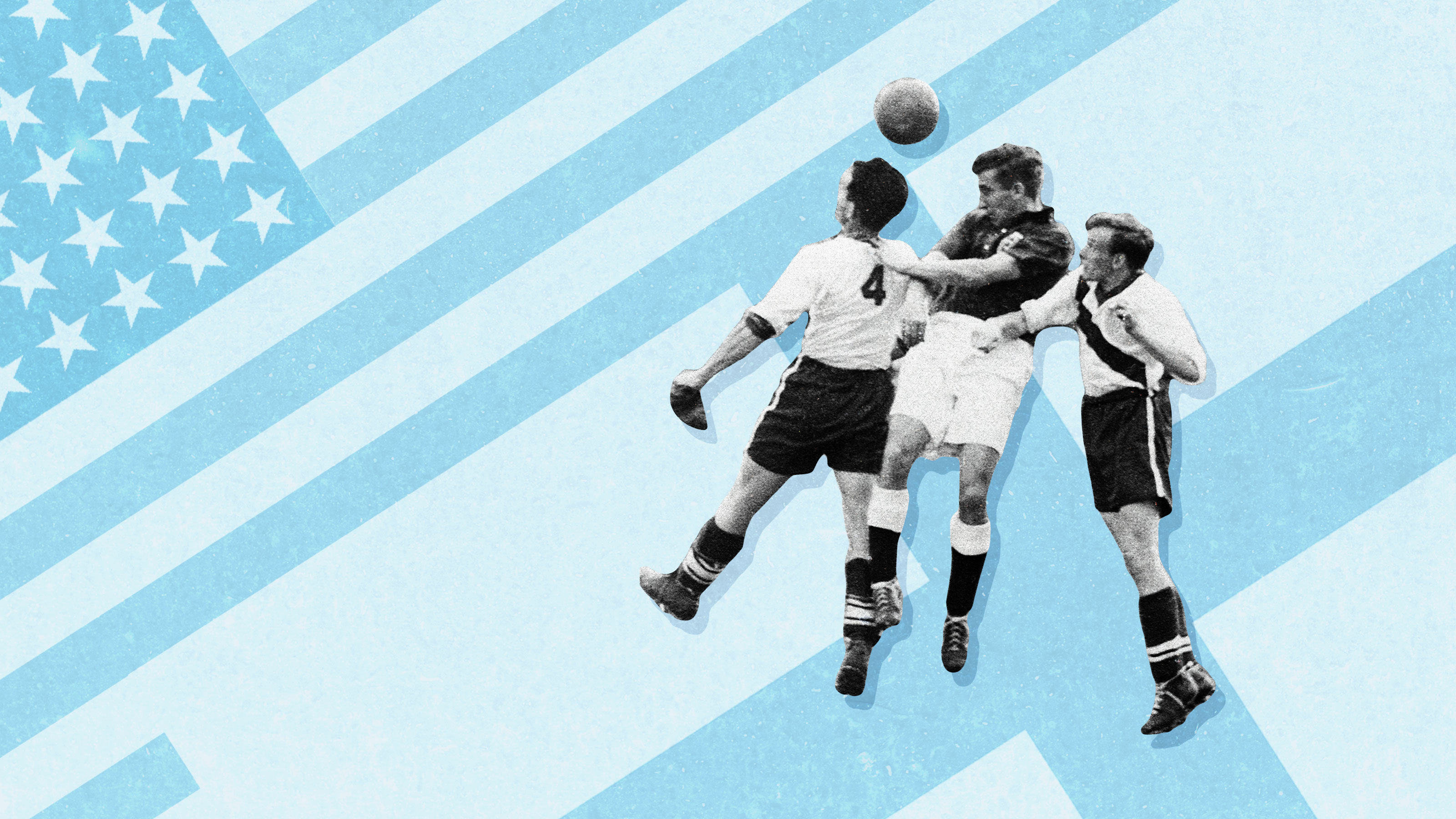 Remembering U.S. Soccer's Greatest, Most Improbable Triumph
Photo by Ringer illustration (Getty Images)
Article by Daniel Harris, via The Ringer
With the possible exception of love, soccer is the greatest thing in the world. An obvious sentiment to some, granted, true to the point of truism, but strangely, one that hasn't always been shared. So when the soccer World Cup was invented, enthusiasm was not uniform despite wondrously simple essentials: visit another nation, to compete against other nations, to determine the finest nation on the planet.
The problem was that in 1930 it was hard to spare the time, what with host country Uruguay being so far from home; consequently only 13 nations bothered, just four of them from mainland Europe. The boycott was led by the United Kingdom, guardians of the game and progenitors of morality: more than a century earlier, in his capacity as foreign secretary, George Canning had declared "every nation for itself and God for us all," an idea that solidified into a policy of "splendid isolation."
By the tournament's second edition, in 1934, hosted by Italy and co-opted by Mussolini, the world had come to realize that something special was afoot; this time there were 36 entrants, reduced to 16 via qualifying. But Uruguay—now the defending champions—absented themselves to avenge their earlier snubbing, while England, Scotland, Wales, and Northern Ireland continued to luxuriate in their rich tradition of smug insularity.
Continue reading here.