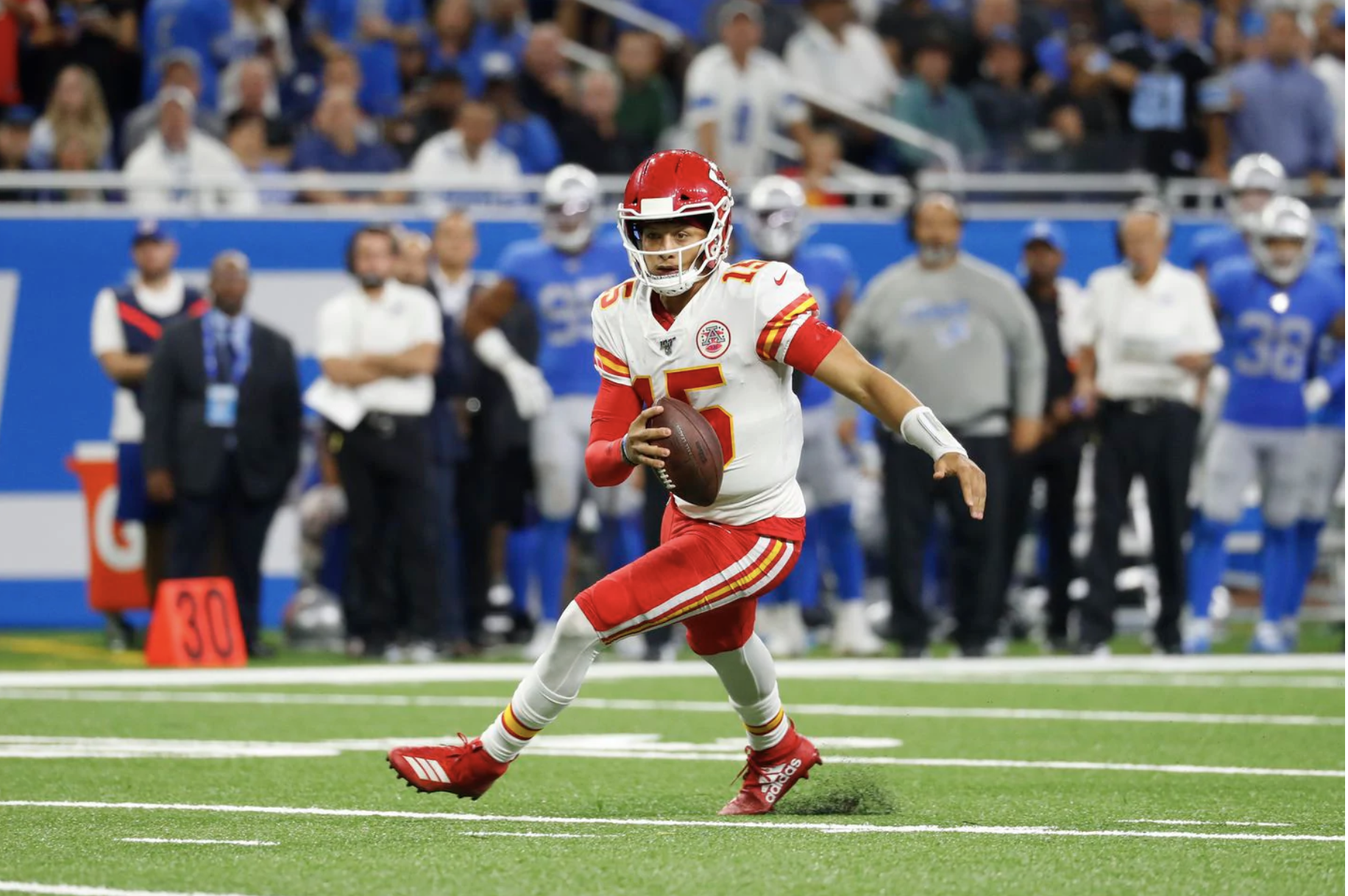 On one of his worst days, Patrick Mahomes shows why he is the NFL's best
Photo by Paul Sancya (AP)
Article by Adam Kilgore , via The Washington Post
A gulf exists between Patrick Mahomes and the rest of the NFL, and his performance Sunday afternoon provided a new way to explain the distance. He struggled to solve a sophisticated defensive game plan, the Kansas City Chiefs' offense frequently stalled, and he failed to throw a touchdown pass. Mahomes also passed for more than 300 yards. He peeked at a referee to check and see if it was worthwhile to continue scrambling, and when he saw it was, he casually scampered for 25 yards. He led a game-winning, last-minute touchdown drive on which he darted 15 yards on fourth and eight. Mahomes's tough days render him the most powerful weapon in the NFL. Even when he seems vulnerable, Mahomes is inevitable.
The first quarter of the NFL season has not offered much in the way of clarity. Almost half the league is shuffling quarterbacks in one form or another. The Los Angeles Rams had been the clear NFC favorite, and then they yielded 55 points to Tampa Bay. The Browns have already looked chic, overhyped and like a juggernaut. The AFC is one big muddle, with 13 of 16 teams sitting at 2-2 or worse.
But the season's first four weeks have established one rock-solid certainty: Mahomes is the overwhelming favorite to repeat as MVP. He dragged the Chiefs to a 34-30 victory over the Lions in Detroit, spearheading a 79-yard touchdown drive that ended with 20 seconds left in the fourth quarter. Even after a sloppy game against a previously unbeaten team, the Chiefs are 4-0.
Continue reading here.