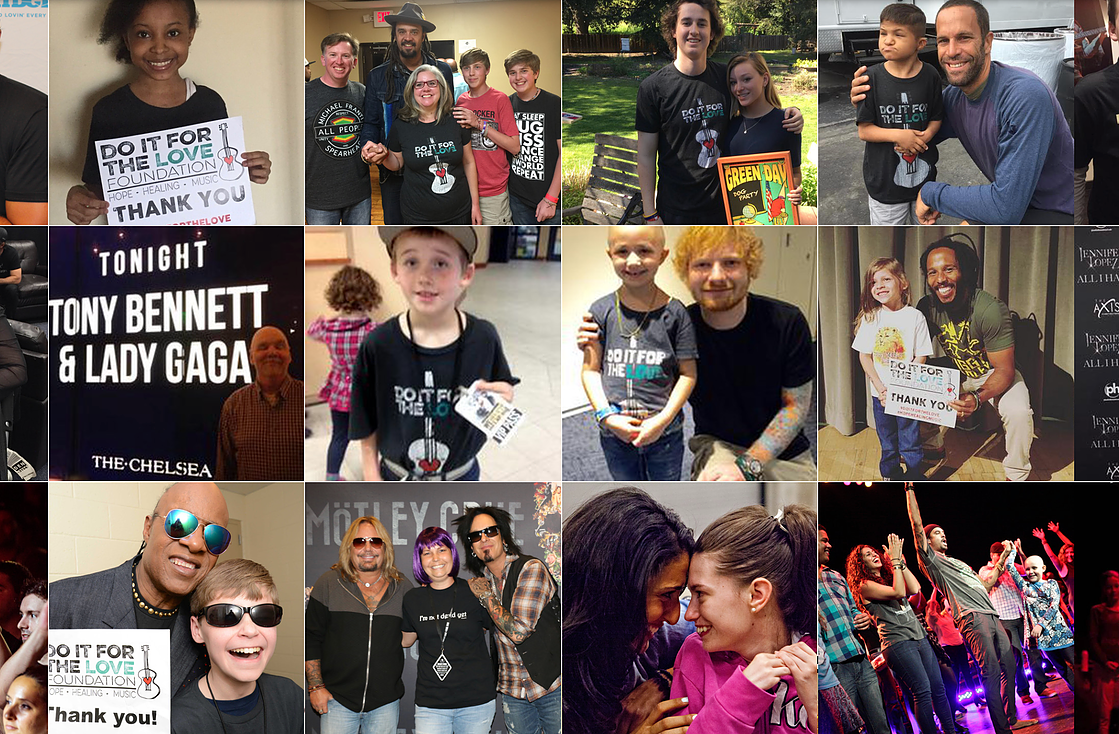 Do It For The Love Foundation
Do It For The Love is a wish-granting nonprofit organization that brings people living with life-threatening illnesses, children with severe challenges and wounded veterans to live concerts. Through the healing power of music, our goal is to inspire joy, hope and lasting celebratory memories in the face of severe illness or trauma. Music helps us feel alive!
HISTORY
As a world-known musician, Michael Franti, has been spreading his message of love, peace and social justice for decades. As an Registered Nurse, Sara Agah Franti, has witnessed firsthand the toll that life-threatening medical conditions have on both patients and their loved ones. Michael and Sara created a project that bridges their passions and expertise – Do It For The Love.
In April 2013, Steve and Hope Dezember reached out to Michael and asked that Steve's wish to attend Michael Franti & Spearhead's concert be granted. Steve is living with advanced stages of ALS (Lou Gehrig's disease). During the show, Michael invited the couple to join him and the band onstage. Although Steve was barely able to move his body, he asked Hope to lift him out of his wheelchair. Wrapped in each other's arms, they danced on stage in front of 20,000 fellow music fans. There was not a dry eye in the house.
Michael and Sara had been looking for a project to work on together. That night, they decided they would continue to give the gift of live music to inspire joy, connectedness and a positive, potentially life-changing experience to as many people in need as possible. Michael came very close to dying when his appendix ruptured on tour. Sara works as an E.R. nurse. Their experiences, and the Dezembers' story, led to the creation of Do It For The Love. Their hope is to bring thousands of people in need, to experience the healing power of music.
Donate to Do It For The Love today here or learn how you can get involved here.