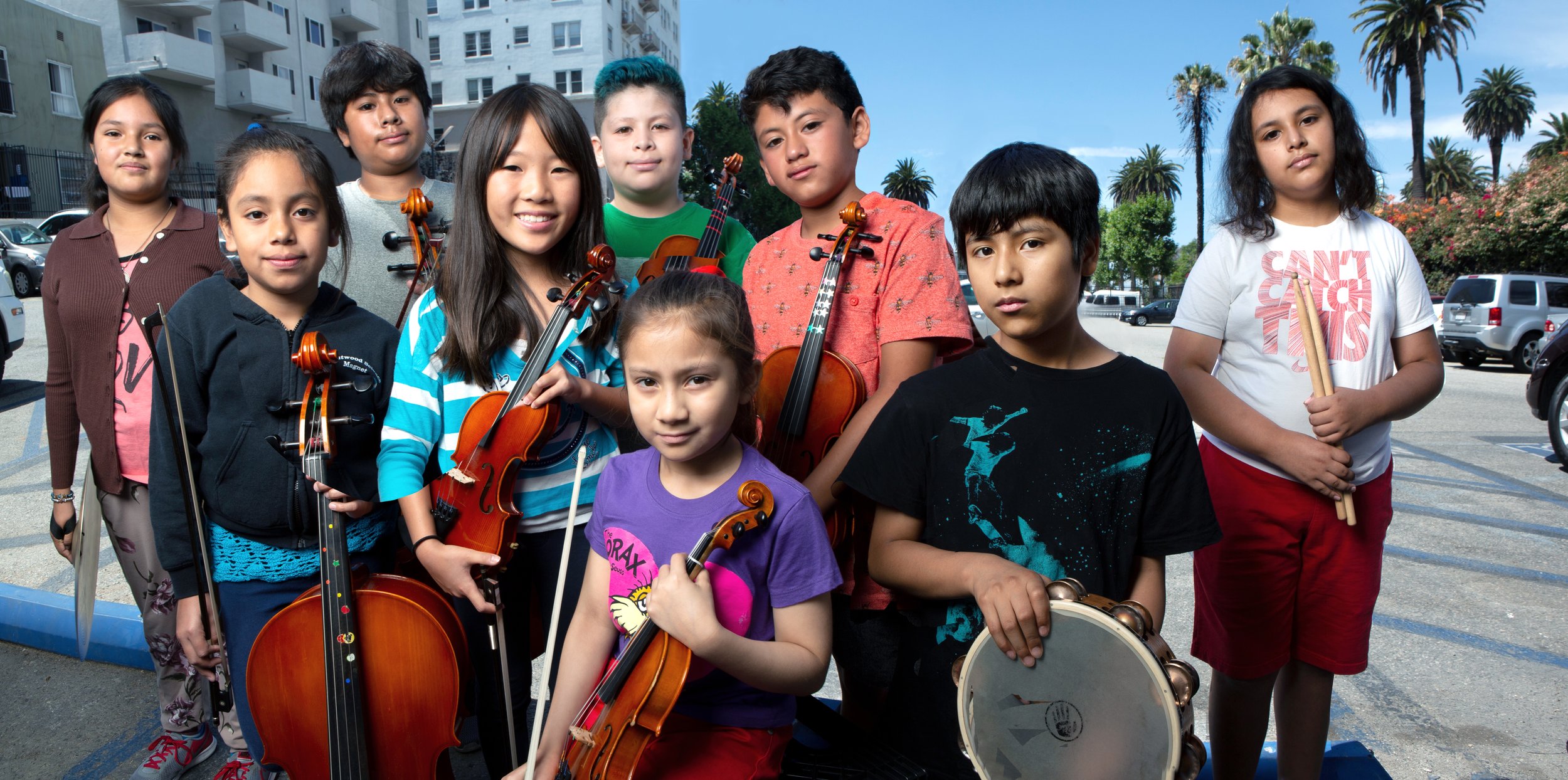 Heart Of Los Angeles (HOLA)
MISSION
HOLA provides underserved youth with free, exceptional programs in academics, arts and athletics within a nurturing environment, empowering them to develop their potential, pursue their education and strengthen their communities.
VISION
Street corners once occupied by gangs and overrun by criminal activity are now safe for visiting artists, teachers, alumni and volunteers. Drugs, weapons and spray cans are replaced with musical instruments, books, sports gear, paint brushes and canvases. Everyone in the community is sharing lessons learned and the local schools and the surrounding neighborhoods are becoming strong foundations for fostering the next generation of productive and successful contributors. Heart of Los Angeles has become a beacon center of hope that unites partners with youth and their families to transform communities.
From what started 27 years ago with just a handful of kids in a dilapidated gym, HOLA now serves over 2,300 youth ages 6-24, on a four-building campus in the Rampart District. The organization is unique in the quality of instruction and individual attention it provides. HOLA's campus, located in and around Lafayette Park, is a home away from home for thousands of kids. They know that they will get the help they need from HOLA's professional staff and highly talented volunteers. Through HOLA's comprehensive programs, the youth are exposed to a wide array of experts including artists, executives, chefs, athletes, engineers and counselors who truly commit themselves to providing programs of the highest quality, giving kids the best chance to become successful in life.
Through HOLA's unique partnership with the LA City Recreation and Parks Department, students living in poverty have much needed green space – a state of the art field turf soccer field, outdoor basketball courts, and a brand new gym. Best of all, these facilities are safe spaces and open year round, truly offering the youth of the community an alternative to hanging out on the streets.
Donate to Heart of Los Angeles (HOLA) today here.