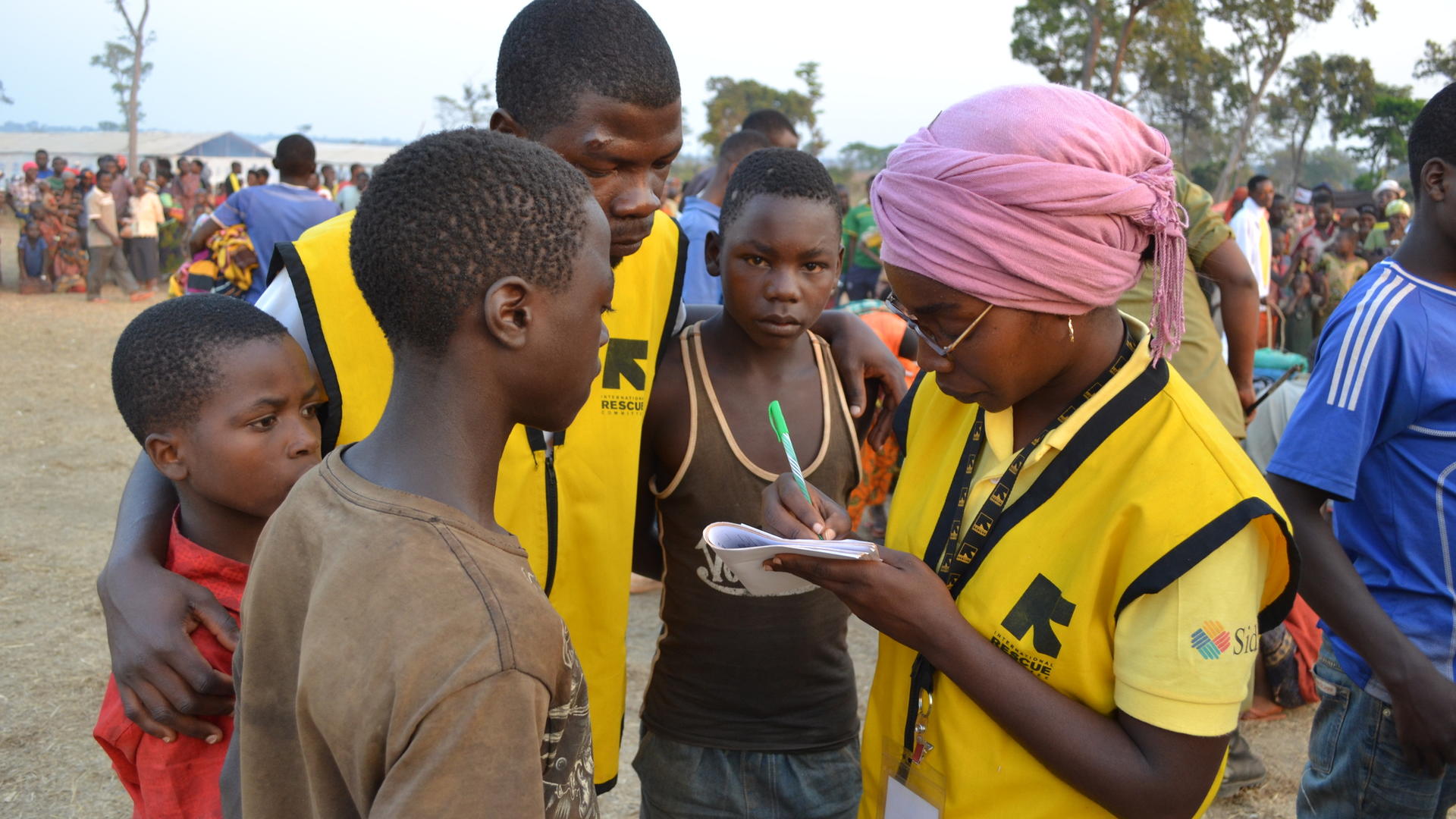 International Rescue Committee
The International Rescue Committee (IRC) responds to the world's worst humanitarian crises, helping to restore health, safety, education, economic wellbeing and power to people devastated by conflict and disaster.
WHAT THEY DO
Serve people whose lives have been upended by war, conflict and natural disasters.
Work in countries where people don't have the support they need to recover from crisis.
Respond within 72 hours, staying to help countries stabilize and people rebuild their lives.
Resettle refugees welcomed by the United States, helping them to succeed and thrive.
AREAS OF FOCUS
Health
Safety
Education
Economic Wellbeing
Power
THE IRC WAY
The International Rescue Committee's code of conduct (the IRC Way) helps staff around the world keep their programs firmly directed toward the wellbeing of their clients, while meeting the expectations of their donors as responsible stewards of their resources.
The IRC Way is available in 19 languages.
WHAT IS THE IRC WAY?
The IRC Way describes the three core values of Integrity, Service and Accountability, and the undertakings that flow from them:
Integrity – The IRC are open, honest and trustworthy in dealing with clients, partners, co-workers, donors, funders and the communities we affect.
Accountability – They are accountable—individually and collectively—for their behaviors, actions and results.
Service – They are responsible to the people they serve and the donors who enable their service. The aim of their code of conduct is to ensure that they carry out their work following the ethical and moral principles that support their humanitarian calling. Upholding this code is a responsibility shared by all involved in delivering on the IRC's mission. It applies to all IRC directors, officers, employees, interns, volunteers, incentive staff and partners who work on behalf of the IRC.
Donate to The International Rescue Committee here today.