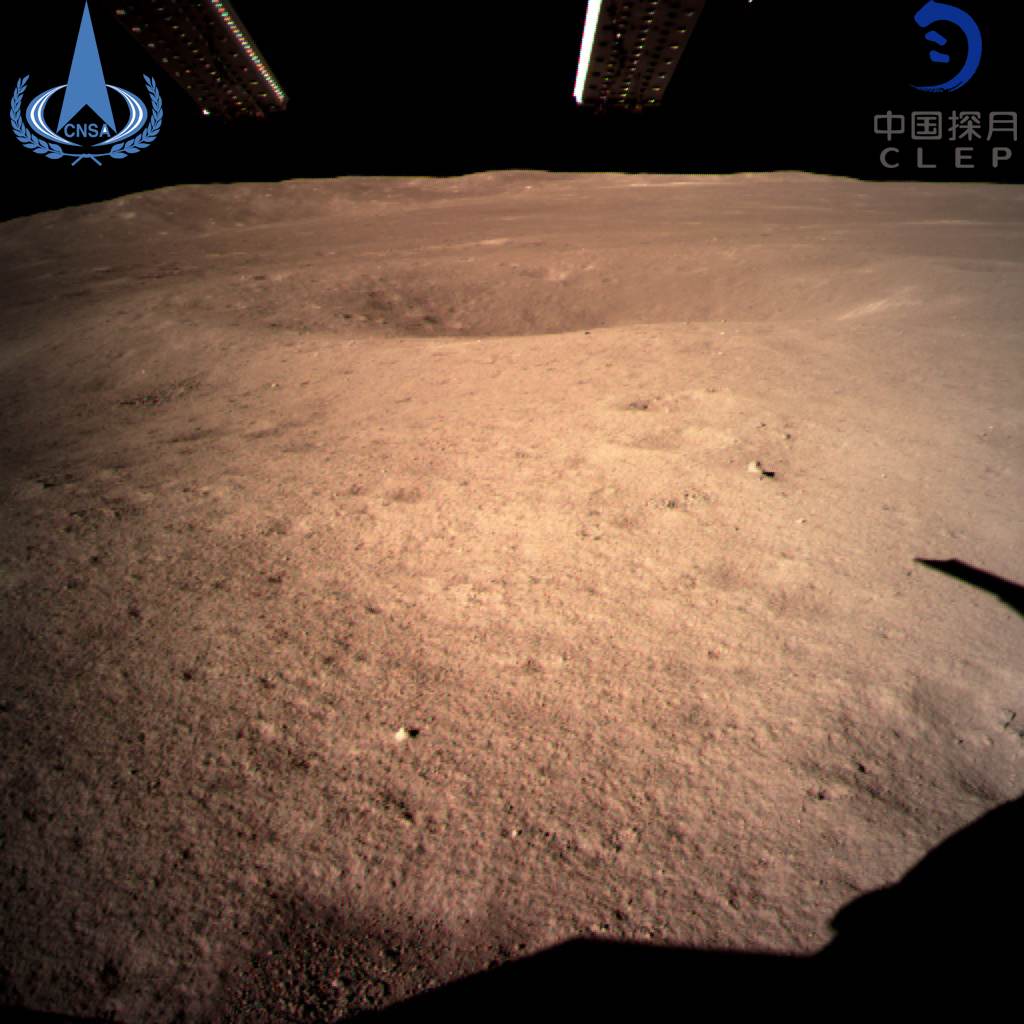 China's Chang'e-4 Makes Historic Landing on Dark Side of the Moon
Photo via CGTN (CNSA Photo)
Article by Hu Yiwei, Wu Lei via CGTN
China's Chang'e-4 probe successfully landed on the far side of the Moon at 10:26 a.m. BJT Thursday. This is the first ever soft-landing on this previously uncharted area.
The dark side is never visible from the earth due to a phenomenon called tidal locking. But the probe sent back the world's first close picture of the Moon's far side via the relay satellite Queqiao (Magpie Bridge) which is operating in the halo orbit around the second Lagrangian (L2) point of the Earth-Moon system.
The Chang'e-4 – which includes a lander and a rover – is now expected to study the mineral composition and shallow lunar surface structure of the Moon's far side, as well as perform low-frequency radio astronomical observation.
Continue reading here.