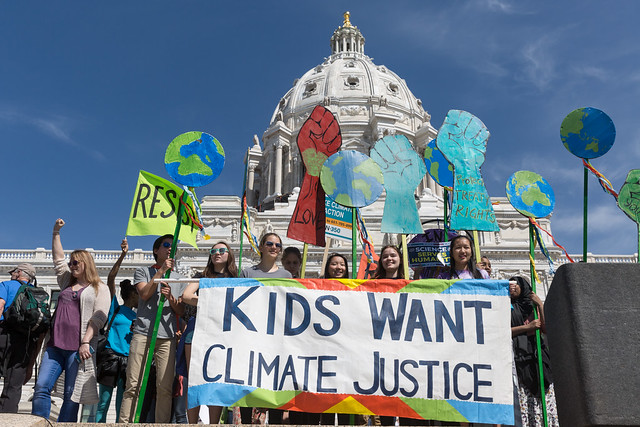 Climate Change Is Scaring Kids. Here's How to Talk to Them.
Photo by Lorie Shaull via Flickr (CC BY-SA 2.0)
Article by Laura M. Holson, via The New York Times
Hollywood has produced quite a few fictionalized depictions of dramatic climate change. Scores of people die after Manhattan freezes in 2004's "The Day After Tomorrow." In "Geostorm," released in 2017, the weather goes haywire after satellites malfunction.
Realistic scenarios, though, have been less frequent. Yet Sunday's episode of "Big Little Lies," the HBO show about five women living in Monterey, Calif., included a second grader who had an anxiety attack after discussing climate change with a teacher. The girl worried the world was going to end.
Psychologists say the way parents and teachers talk about climate change with children has an effect on their young psyches.
"A lot of people, when they talk to kids, are processing their own anxiety and fears," said John Fraser, a psychologist and chief executive of NewKnowledge, a social science think tank that studies health and the environment. "Do you think kids won't be scared, too? As a culture, we haven't developed good tools to talk about these things."
Continue reading here.