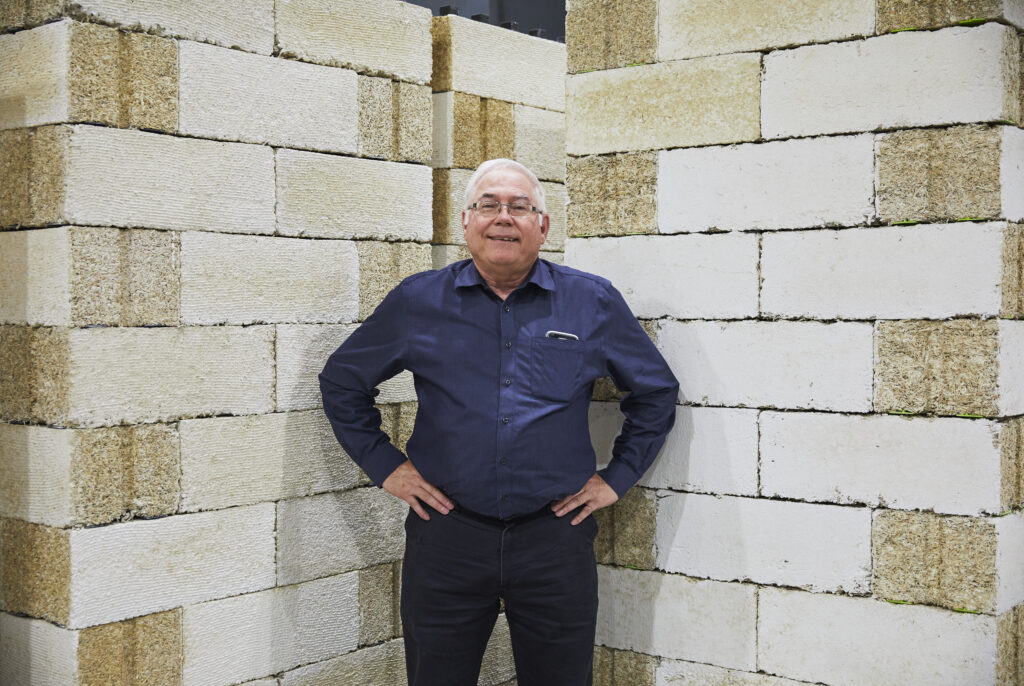 Builders swap cement for weed to reduce pollution
Photo by Todd Korol( BLOOMBERG NEWS)
Article by Bloomberg News, via DAILY REPUBLIC
The hemp fields sprouting in a part of Canada best known for its giant oil patch show how climate change is disrupting the construction industry.
Six years after setting up shop in the shadow of Calgary's tar sands, Mac Radford, 64, says he can't satisfy all the orders from builders for Earth-friendly materials that help them limit their carbon footprints. His company, JustBioFiber Structural Solutions, is on the vanguard of businesses using hemp – the boring cousin of marijuana devoid of psychoactive content – to mitigate the greenhouse gases behind global warming.
Around the world, builders are putting modern twists into ancient construction methods that employ the hearty hemp weed. Roman engineers used the plant's sinewy fibers in the mortar they mixed to hold up bridges. More recently, former White House adviser Steve Bannon weighed in on using so-called hempcrete to build walls. Early results indicate it's possible to tap demand for cleaner alternatives to cement.
"We have way more demand than we can supply," said Radford from his plant in Airdrie, which is undergoing expansion and soon expects to churn out enough Lego-like hemp bricks each year to build 2,000 homes.
Greener alternatives to cement add to the pressure on companies including LafargeHolcim and Votorantim Cimentos as the global economy pivots toward dramatically lower emissions.
Continue reading here.