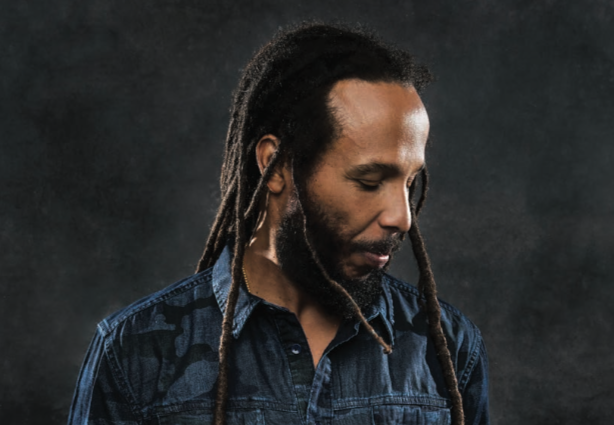 Interview: Ziggy Marley (Relix Magazine)
Photo by Tim Cardiente
Article by Larson Sutton, via Relix.
Ziggy Marley envisions his music as an overt expression of love, despite the current political climate. In certain ways, the eight-time Grammy winner has come off as a committed community organizer, calling for action, since his hit 1988 debut Conscious Party launched him and his sibling-group The Melody Makers into stardom. Back then, he sang about African freedom fighters, interracial relationships and religious oppression. And now, three decades later on Rebellion Rises, his seventh studio set as a solo artist, he's turned his attention to chastising failed leadership, encouraging revolution and peace appeals.
In 2017, Marley co- produced a refresh of Bob Marley & The Wailers' Exodus to commemorate its 40th anniversary—remixing, augmenting and shifting tracks to create a unique reissue of one of his father's undisputed masterpieces—yet Marley has never been one to rest on his family's laurels. When he tours, it's for several months at a time, all over the planet. When he's home, he's creating the next album—11 records, including four live collections, in the last 15 years.
The Exodus project bled into Rebellion Rises, which Marley wrote, arranged, recorded and produced in his home studio in Los Angeles. There is a resultant urgency throughout the 10 songs, from the opening track "See Dem Fake Leaders" to the closer, "Rebellion Rises."
"Really and truly, this album is a call to action for all humanity," he says. "This is a rebellion that every human being can get behind, regardless of your race, religion or what you believe in."
Continue reading here.