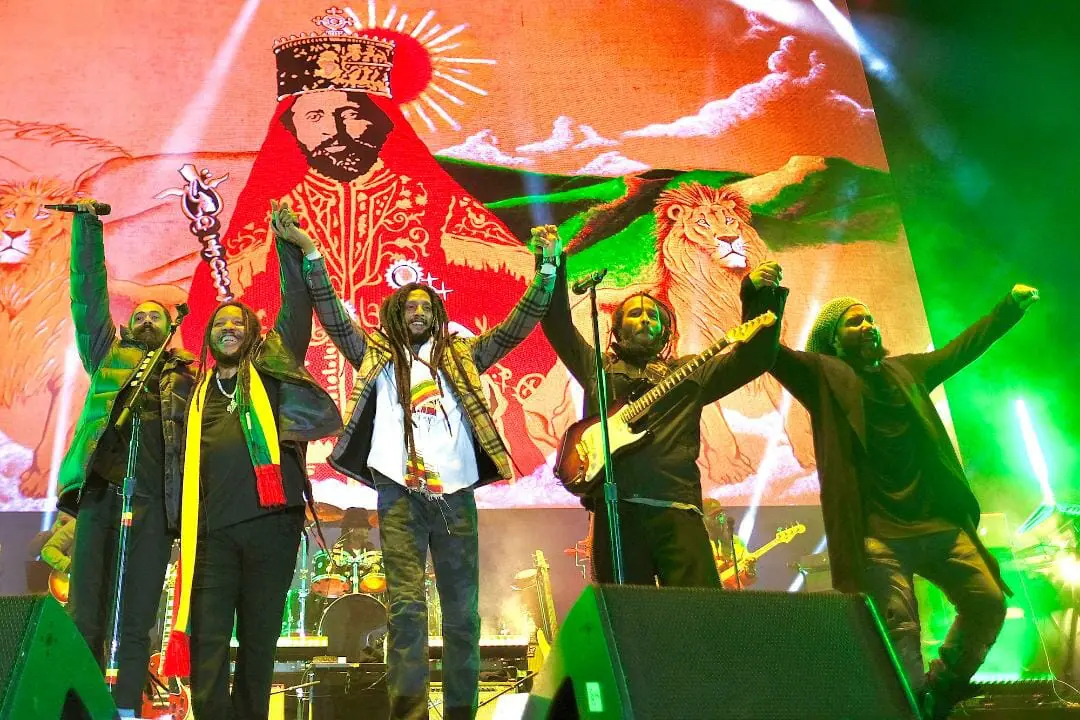 The Marley Brothers Perform at Cali Vibes Fest 2022
The inaugural, three-day Cali Vibes festival in Long Beach, California filled its Saturday night centerpiece slot on February 5 with a most suitable choice: The Marley Brothers paying tribute to indelible music of their father, Bob Marley.  For a weekend romp that was loaded with Southern California artists inspired by Marley and his Jamaican reggae-originating peers, it was as well a showcase for how the SoCal scene has morphed and melded the island genre into a sound of its own.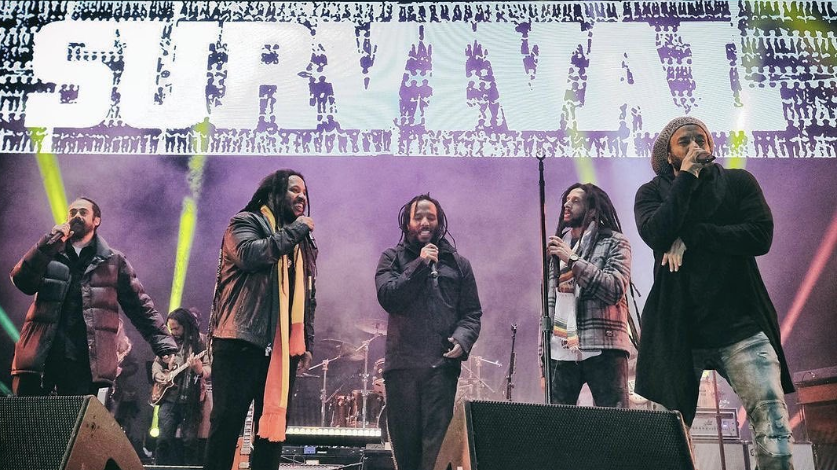 The Marley Brothers- Ziggy, Stephen, Damian, Julian, and Ky-Mani– kept it classic across a 90-minute set of Bob's finest, curated by Stephen, that honored the icon of reggae and the continuing reach of his influence with moving power and musical marksmanship.  Leading an extended band, complete with harmony singers and a horn section that spilled into the wings of the stage, Stephen's choices were exceptional, as he ceded the microphone to Ziggy for the opening "Rastaman Vibration," then took on the second number, "Jamming," much to the delight of the thousands packing Marina Green's beatific seaside park.
Next, Damian entered the spotlight to lead "Is This Love," before Julian and Ky-Mani shared the combined take of "Running Away" and "Crazy Baldhead."  It was pattern that would continue throughout the 15 song set, with the siblings splitting up the task of Bob's inimitable vocals.  And while each Marley has his own distinct style, it was the intent and the triumph of this collective homage to Tuff Gong– whose vintage clips ran continuously on the background video screens- to showcase both their individual proclivities and the blessed genetic gift of dynamic musicianship and irrepressible cool.
Just as easily, Stephen could have stuck to the track list from Bob's ubiquitous Legend and no one would have complained.  Sure, they delivered the expected hits, but what made this performance uniquely special were the additions of deeper selections from the catalog.  Whether "Wake Up and Live," "Babylon System," "Rebel Music," or "Survival," the Marley scions were complete in their musical portrait of the patriarchal Captain. (Larson Sutton)