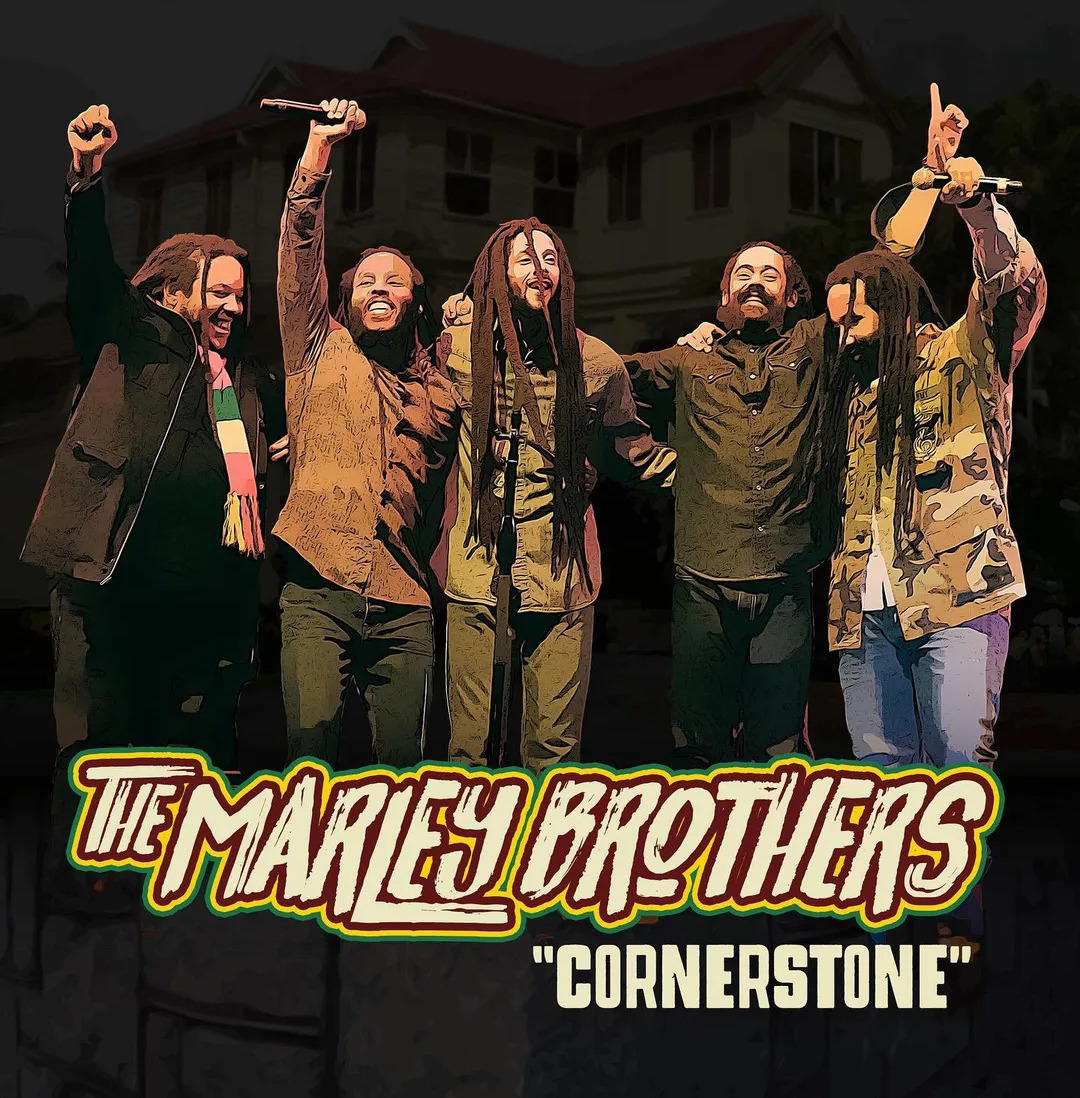 Ziggy and his brothers release new cover of Bob Marley's "Cornerstone"
The Marley Brothers, a reggae group made of Bob Marley's children, released a new single "Cornerstone", a cover of their late father's song.
It is the first time in over a decade that Ziggy, Stephen, Damian, Julian and Ky-Mani Marley are releasing music together. The song arrives the day before the brothers headline the CaliVibes Festival in Long Beach, California to celebrate their father's birthday. Cornerstone is available via Ziggy Marley's Tuff Gong Worldwide and Stephen Marley's Ghetto Youth Int'l labels.
Listen to The Marley Brothers new single Cornerstone here and watch below:
View this post on Instagram