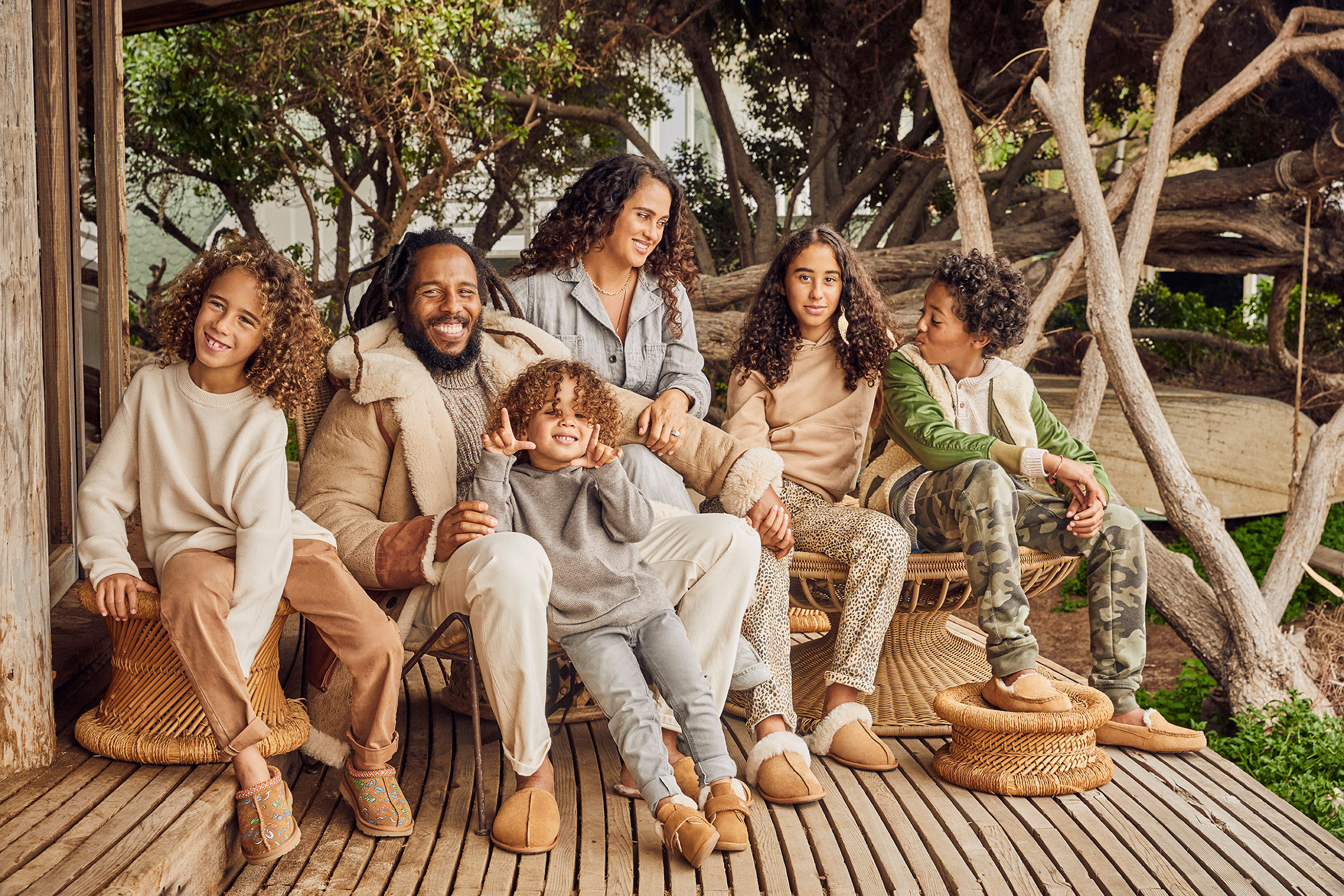 Ziggy Marley and His Gorgeous Children Star in UGG's New Holiday Campaign: 'We're a Big Family!'
Photo by Danielle Levitt, courtesy of UGG
Article by Darlene Aderoju, via People Magazine
Ziggy Marley, his wife Orly, and his seven children get together for the holidays every year!
Marley, who is the son of the late reggae legend Bob Marley and Rita Marley, enjoys spending time with his children — Daniel, 30, Justice, 28, Zuri, 24, Judah, 14, Gideon, 12, Abraham, 8 and Isaiah, 3 — and this year they got the festivities started early in a new campaign with UGG.
"For the holidays we usually get together, you know, we're a big family," Marley exclusively tells PEOPLE. "So usually we'll get together, because my family, my wife is Jewish so there's the Jewish holidays that come up every year. We love celebrating the holidays in general too with the kids out of school and festive times, and the vibes are more festive so we celebrate with family and friends."
"My family has a tradition of giving and loving and caring, so this is just who we are and it's not something that we ever passed down," Marley says. "It's just something that we really live and then the children see the living and it gets passed down through the living not through just giving, so it's a part of who we are."
As part of the UGG Holiday 2019 campaign, the brand has donated $50,000 between the two charities that are closest to Marley's heart: U.R.G.E. (Unlimited Resources Giving Enlightenment) and HOLA (Heart of Los Angeles).
Continue reading here.