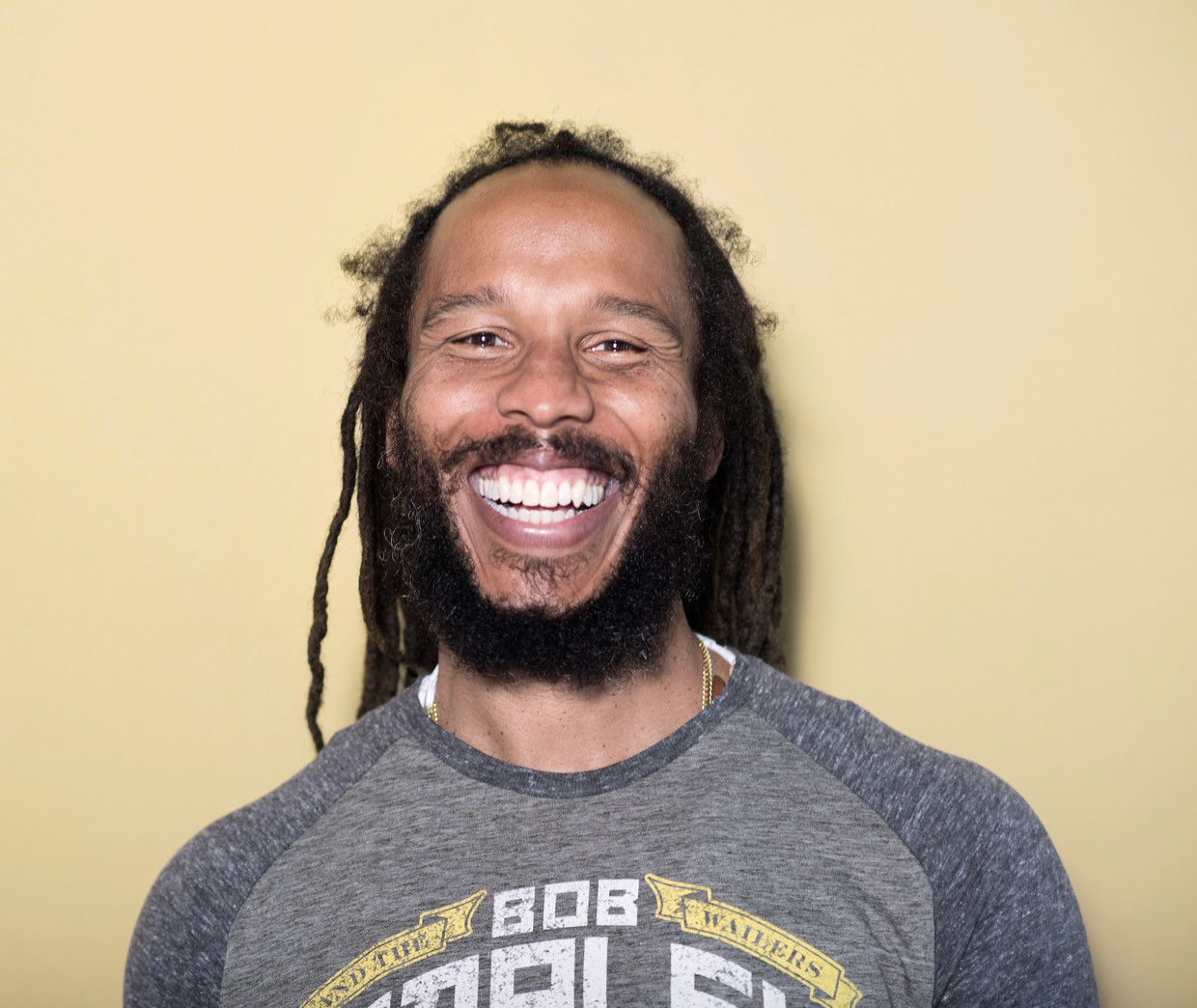 Ziggy Marley leads: Han Solo, Pelé, Miles Davis and the best of his father
Photo by Els Zweerink
Article by Menpo Pot, via de Volkskrant
Jamaican artists have a reputation in the music industry (difficult to make concrete appointments, always too late, if they show up anyway) and Ziggy Marley (49) has enough self-mockery to eagerly joke about, but in reality he answers totally not the cliché image. Observe him on this busy day in Amsterdam and you see: Ziggy has the sense of duty and the work ethic of his father.
He is in the Netherlands for sold-out club performances in Amsterdam and Rotterdam, in support of his latest album Rebellion Rises , which was received by critics as one of his better.
Of all the children that Bob received, Ziggy is known as the son who has most emphatically taken over the torch from his father, although he also likes psychedelic rock, jazz and much more – and he likes to weave those accents through his music.
Between the two Dutch concerts he is available for almost everything he is asked: interview here, radio performance there and now a radio session, live from the Gibson Room, Amsterdam branch of the famous guitar brand, with phenomenal views of the city and IJ.
Continue reading here.