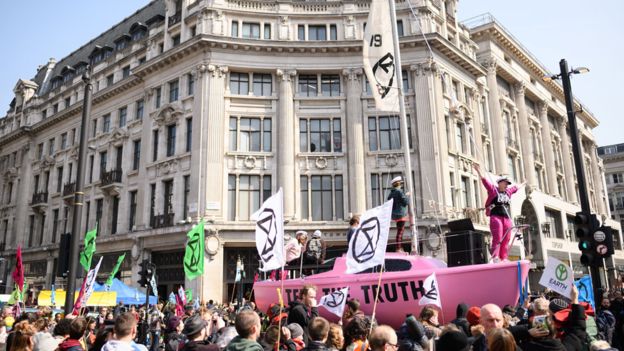 Ziggy Marley: Musician gives backing to Extinction Rebellion
Image by Getty Images
Article by Martin Vennard via BBC News
Ziggy Marley has given his backing to environmental campaign groups like Extinction Rebellion.
The reggae singer says politicians and business are not listening to the public's concerns about climate change and pollution.
"I feel things like Extinction Rebellion are necessary," he told the BBC after headlining the Womad world music festival.
"We have to be more willing than those who are in a place of power," he said.
Extinction Rebellion – whose campaign of civil disobedience saw London's Oxford Circus brought to a standstill for several days in April – had a stand at the festival in Wiltshire over the weekend and potted trees were planted by organisers on each side of the main stage in a nod to the group's pop-up gardens on London's Waterloo Bridge.
A 300ft (90m) crop circle, featuring the Extinction Rebellion logo, had been carved in a field near the festival site to highlight "food security issues, within the context of climate and ecological collapse" the group said in a statement.
Continue reading here.