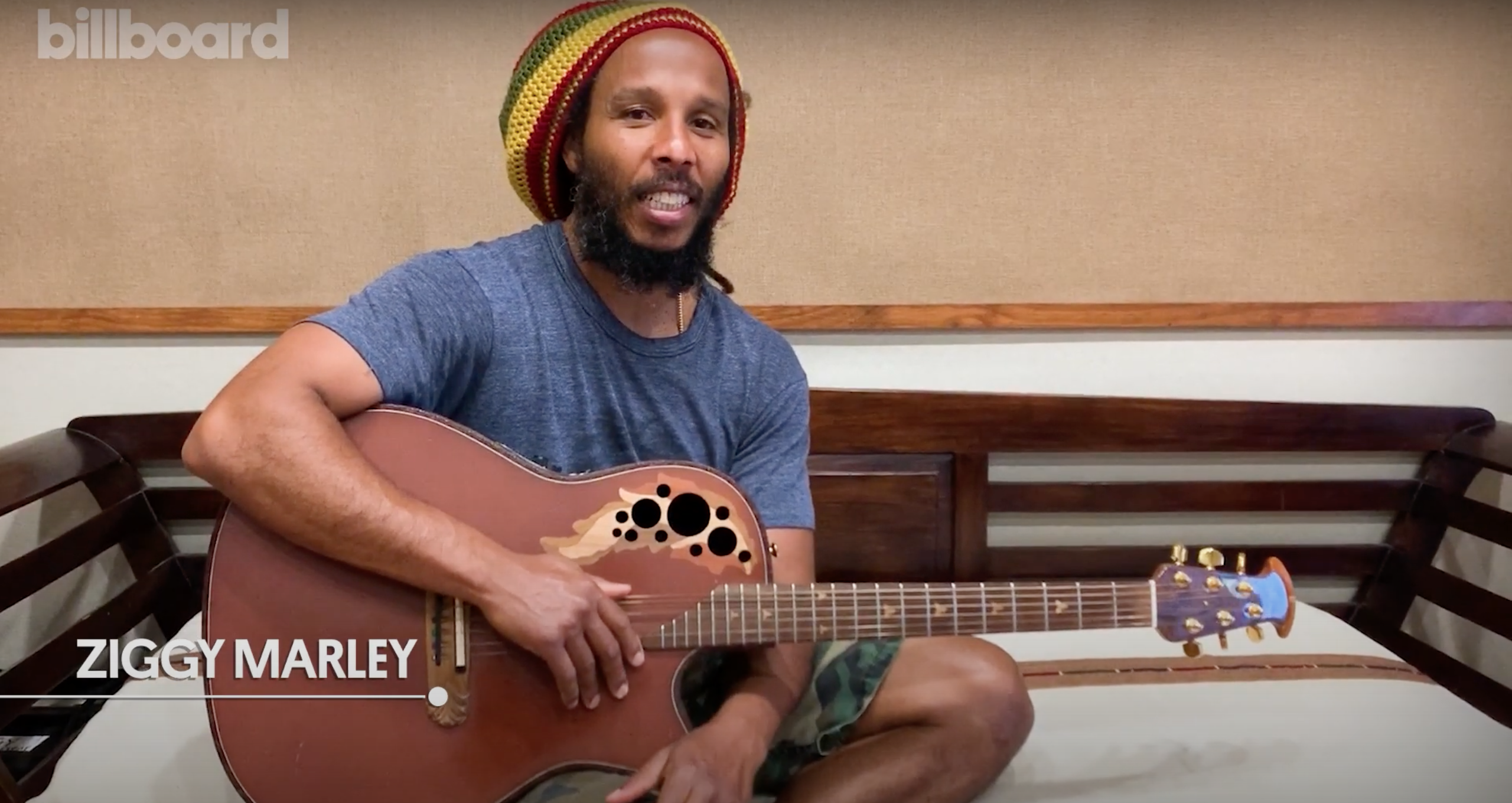 Ziggy Marley uses one chord to make a song for first edition of 'Billboard Kids'
Article by Glenn Rowley, Billboard
Billboard unveiled its very first "Billboard Kids" segment on Thursday (May 14) with a little help from none other than Ziggy Marley.
In the clip, the Jamaican reggae artist gives kids a crash course in playing his instrument of choice: the guitar. "Guitar's a sweet instrument, you can carry it anywhere," he says during the demonstration. "And you can play it anywhere also, so I like playing guitar."
Continue reading here and watch the full video above.