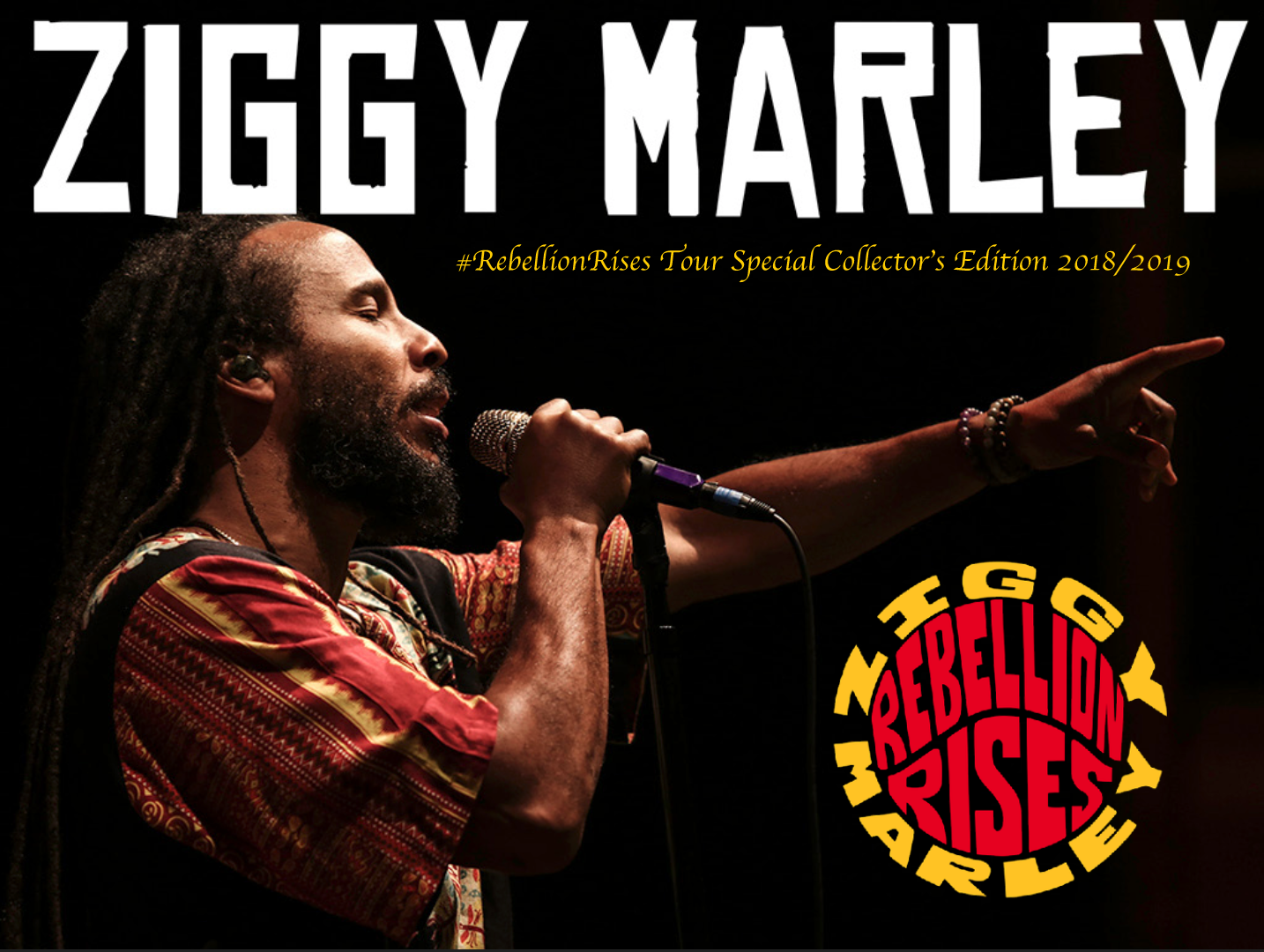 Ziggy, Rebellion Rises tour featured in new collectors' issue of Island Stage Magazine!
In a new "Dreaditorial" edition, Island Stage Magazine compiles a treasure trove of content captured while following Ziggy around the U.S. and Europe on 2018 & 2019 Rebellion Rises summer tours, putting it all together into a special collectors' print issue!
The magazine features a ton of exclusive live photos, concert reviews, an interview with Ziggy Marley, an album review of Rebellion Rises and a great feature on Ziggy's 501c3 charity, U.R.G.E. Foundation, which provides aids to children, educational institutions, and underserved communities across Jamaica and the U.S.
You can check out a digital copy of the full issue in this exclusive embed here on ZiggyMarley.com, and order a special limited print copy of it at the button just above it.
Many thanks to Susan Underwood, Shelah Moody, and the entire Island Stage crew for creating this opportunity to give fans a unique look at Ziggy's live concert experience, and some of things going on behind the scenes to make it all happen. Be sure to follow them on Instagram, Facebook, Twitter and their website.