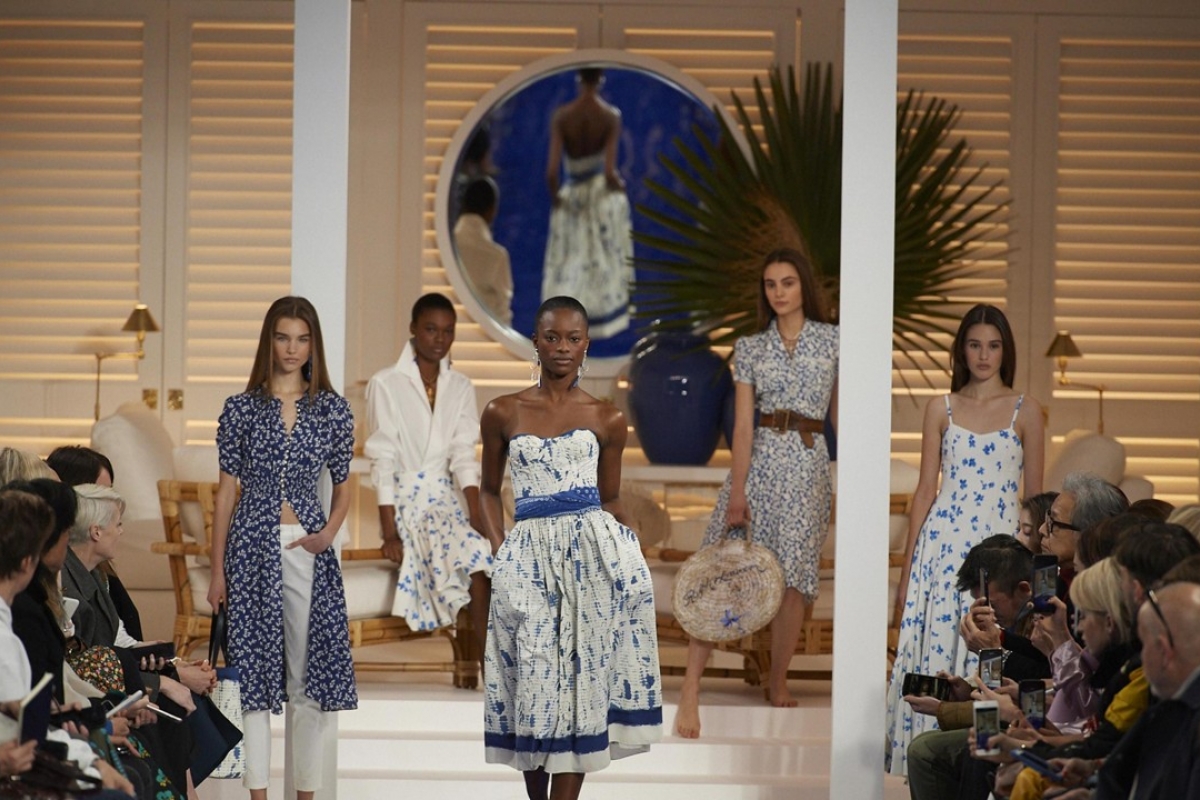 Jamaican escapism for Ralph Lauren at New York Fashion Week
Photo: EPA-EFE/Ralph Lauren

Article by Agence France-Presse, via South China Morning Post
American fashion's elder statesman Ralph Lauren headlined New York Fashion Week on Monday with a dose of escapism inspired by Jamaica for his 2018 spring collection, as his brand struggles to reverse falling revenue.
If the rest of Planet Fashion is focused on autumn/winter, the 78-year-old Lauren remains wedded to see-now, buy-now clothes, switching his schedule in 2016, which means that his runway clothes are immediately available in stores around the world.
On a drab February morning, he transported his guests to a set evoking his stunning villa in Round Hill, Jamaica – a society enclave frequented over the years by f Clark Gable, Grace Kelly and Ian Fleming, where John and Jacqueline Kennedy honeymooned.
His models walked down a blue infinity-pool effect runway in front of a beachfront sitting room watched by actresses Hilary Swank and Rachel Brosnahan.
Continue reading here.