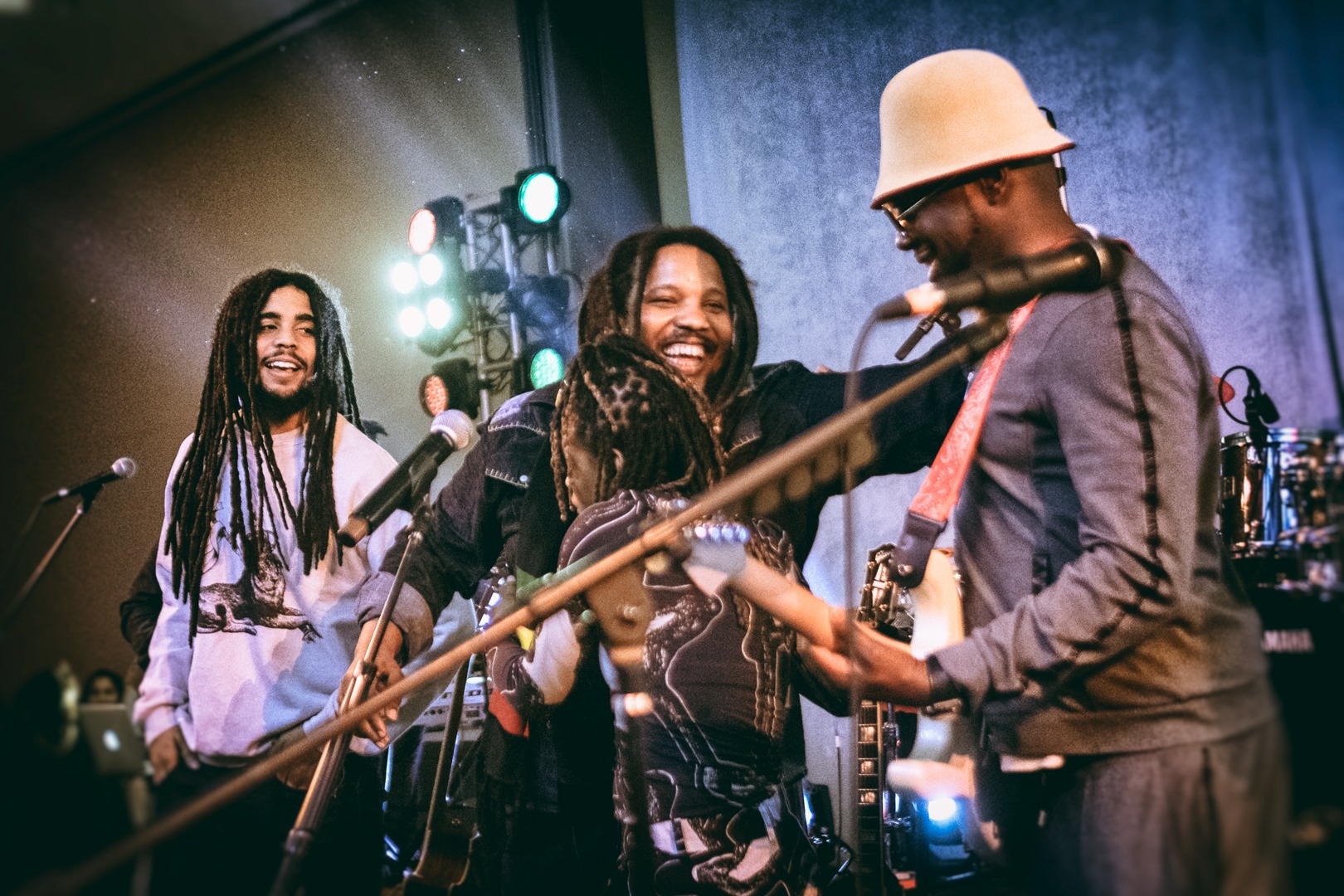 Island Records & Primary Wave Celebrate Bob Marley's 75th With 'One Love Hotel' Takeover
Article by Alexei Barrionuevo via Billboard
The spirit of Bob Marley was all around at the 1 Hotel in West Hollywood on Tuesday (Jan. 21), as Island Records celebrated the posthumous 75th birthday of the reggae legend with a tribute performance by his grandson Skip Marley.
Primary Wave Music Publishing and Mastercard, who sponsored the event along with Amazon Music, transformed the hotel on Sunset Boulevard into the "One Love Hotel," adding a jungle-like sign out front. Inside, tropical plants were set up around the lobby and bartenders served fruity "Exodus" drinks named after Marley's 1977 album. And near the entrance a pop-up store featured Marley's albums, along with Marley-branded speakers, blue tooth headphones, CBD body roll-ons and clothing imprinted with "Redemption" in celebration of the 40th anniversary of "Redemption Song."
Continue reading here, and check out highlights from the week-long event below.