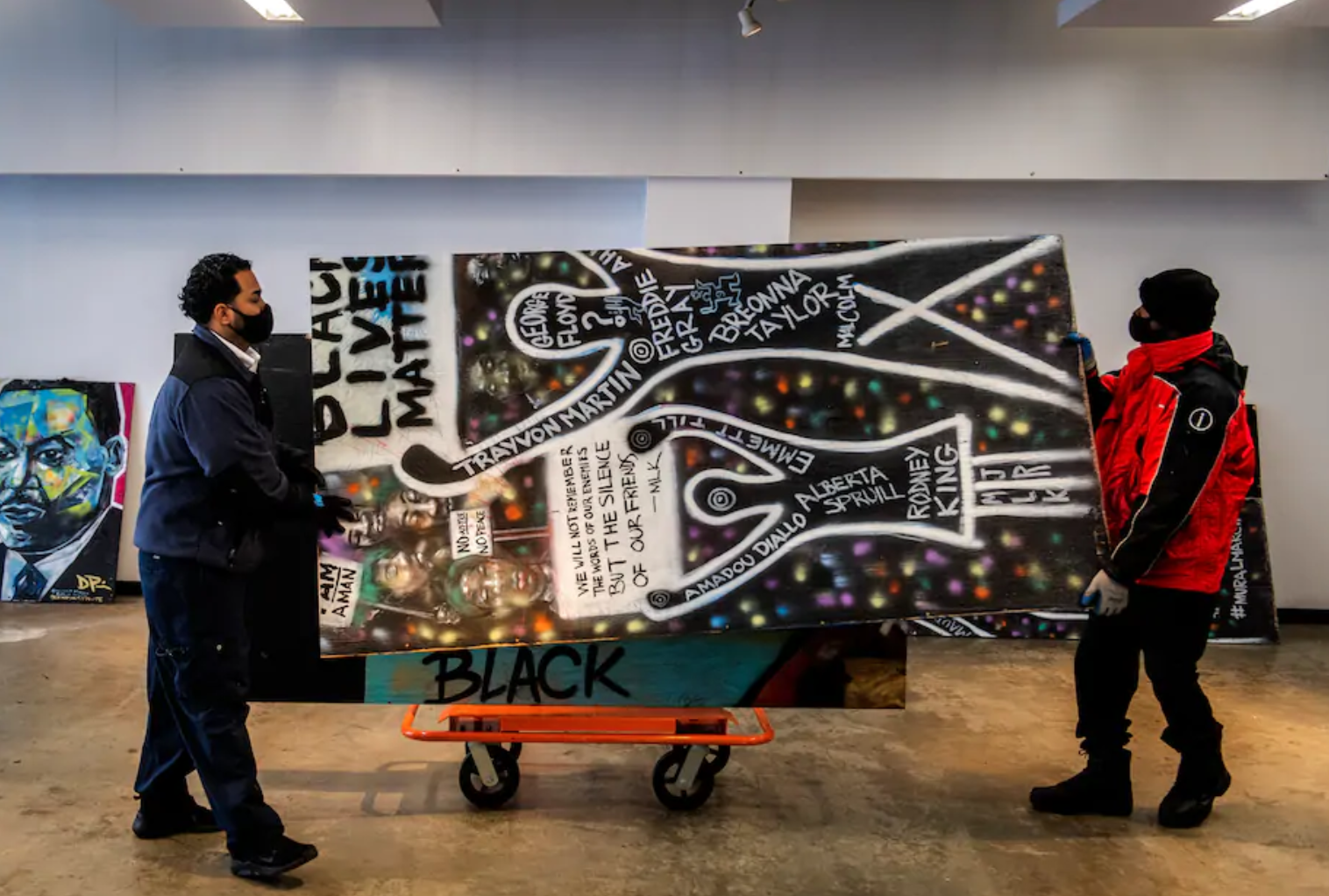 Protest art covered shuttered businesses for months at Black Lives Matter Plaza. Now it has a new home.
Photo by Bill O'Leary from The Washington Post
Article by Marissa J. Lang, The Washington Post
Months spent in the sun and rain has warped the wooden works of art. They've been tagged and scrawled on, disassembled and pulled down from the windows that sat boarded up for months.
But as the painted pieces appeared last week, rolled on dollies into the empty showroom where they will soon be displayed, it felt to the artists who created them as if virtually no time had passed.
"Oh man, look at that," artist Dez Zambrano said, his voice hushed in wonder. "I can almost hear the chanting."
All at once, he said, memories came flooding back. Of the summer heat on his face as he painted the plywood canvas. Of the chanting crowds, marching through the square with their fists raised, signs lifted, their hands held up in surrender.
Continue reading here