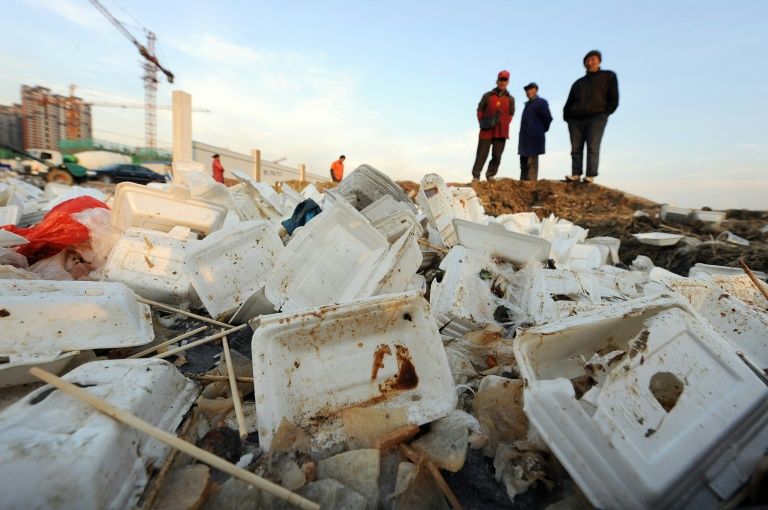 China moves on takeout containers in bid to reduce plastic waste
Photo courtesy of AFP Photo/STR
Article via Agence France-Presse (AFP)
China will ban plastic bags in major cities and single-use straws from restaurants by the end of this year in a bid to cut down on waste.
The country is one of the world's biggest users of plastic, and the plan targets a 30 percent reduction in disposable plastic utensils used by the takeaway food industry in major cities within five years.
In a document released Sunday, the National Development and Reform Commission (NDRC) and the Ministry of Ecology and Environment said the production and sale of disposable polystyrene and plastic tableware will be banned by the end of the year.
Continue reading here.