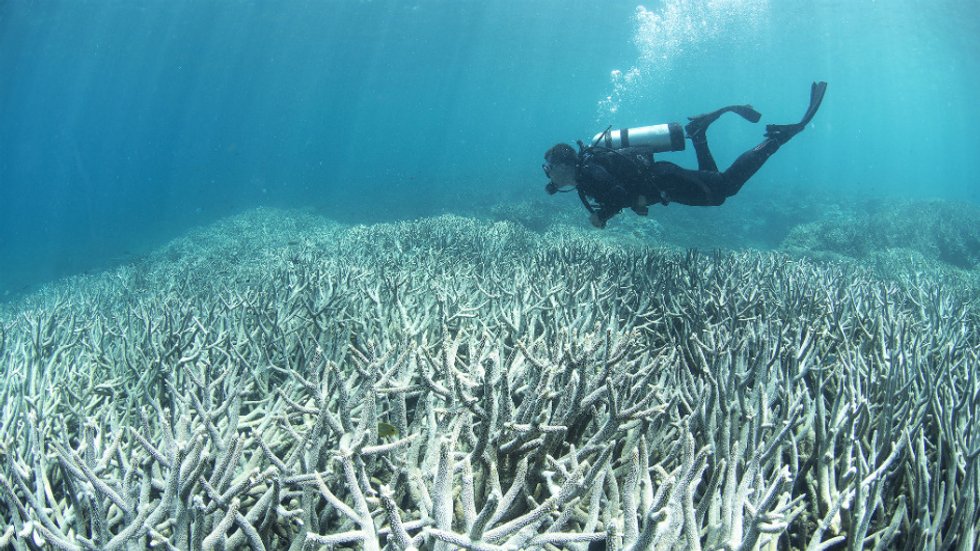 Widespread Coral Bleaching Along Konkan Coast and Gulf of Mannar
Photo by Richard Vevers (The Ocean Agency / XL Catlin Seaview Survey, CC 2.0)
Article by Vishwa Mohan, via The Weather Channel
Rising sea temperature due to climate change affected corals in India during the global coral bleaching events between 2014-17. Though most sites with coral reefs in the country saw such events, its impact was widespread along the Konkan coast and the Gulf of Mannar.
Sharing information on coral bleaching (turning corals white) events in India, the government while confirming "impact of rising sea temperature on corals" told Parliament last week that about 85% corals in Malvan (Maharashtra) were bleached and 8% of them became dead in 2015.
Coral bleaching occurs when the water is too warm. The event turns corals white and leaves them under stress, leading to mortality of some of them. The ones who survive the bleaching can, however, recover later under favourable climatic conditions.
Continue reading here.