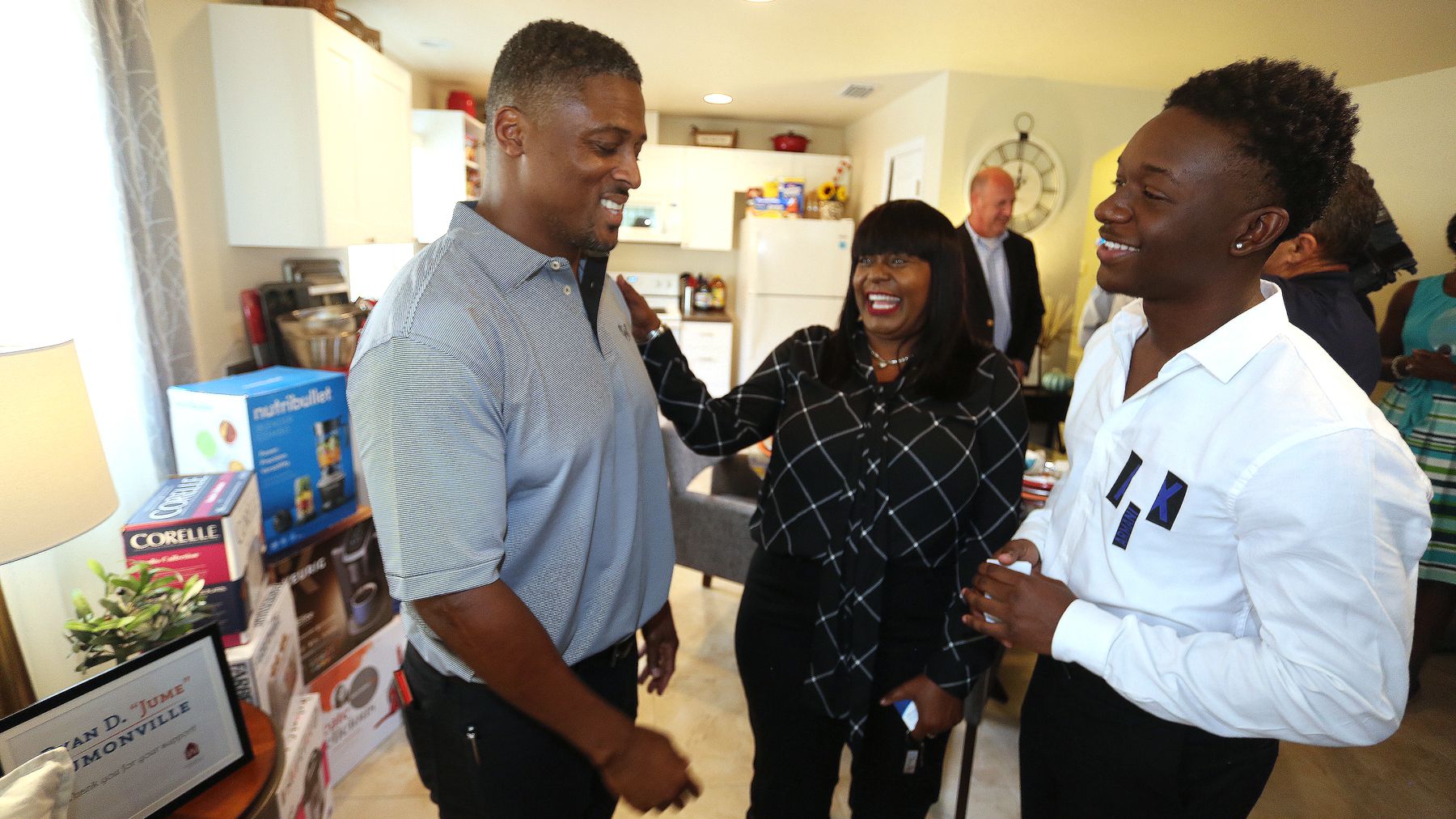 A single mother becomes the 173rd recipient of a new home from former Buc Warrick Dunn
Photo by Scott Keeler
Article by Monique Welch, via Tampa Bay Times.
ST. PETERSBURG — LaToya Reedy always dreamed of being a homeowner but it seemed unattainable.
As a single mother to her 18-year-old son, AnTrez Reedy worked hard as a certified nursing assistant to provide a stable lifestyle for him, but the unpredictability of renting kept her living paycheck to paycheck.
"I got tired of paying the high rent," she said, "and with renting it goes up every month."
The constant increases in rent forced Reedy and her son to move into a tight, overcrowded living space with her mother. For two years they shared one room with her mother and rotated sleeping on the bed, and shared one bathroom with five family members in the household.
But on Tuesday morning her dream came true.
Thanks to Habitat for Humanity of Pinellas and West Pasco Counties and its partnership with furniture company Aaron's, healthcare provider Cigna, and former Buccaneer Warrick Dunn's nonprofit, Warrick Dunn Charities, Reedy and her son received a fully-furnished two-bedroom, two-bathroom home.
Habitat for Humanity bought an empty lot at 918 43rd St. S near Childs Park and built the home, which spans nearly 2,000 square feet, while Aaron's donated $10,000 toward furniture, appliances, and interior design, and Cigna donated $10,000 towards down payment assistance and groceries.
Continue reading here.