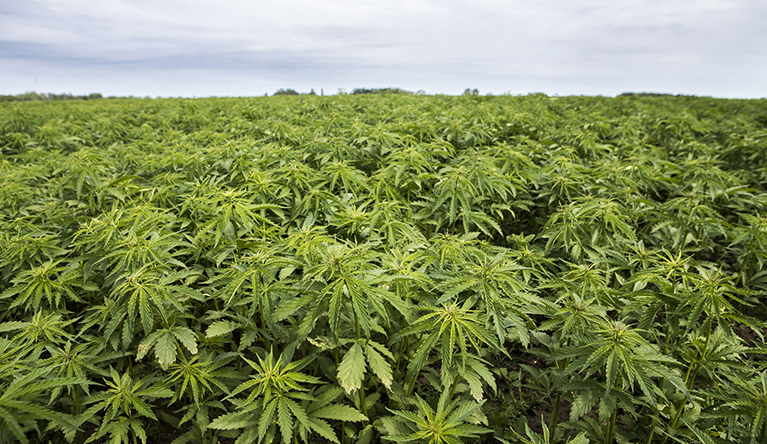 It's time to plant for the future with hemp
Image via The Circle.
Article by Winona LaDuke and catwhipple, via The Circle.
While armchair and facebook critics are blasting away at those of us transforming the world, blasting Alexandria Ocasio Ortiz, Ilhan Omar, and others for having a dream of an ecologically and socially beautiful world, things are changing. Not surprisingly, the President of the US has been insulting l6 year old climate activist Greta Thunberg – which is in itself rather pathetic, a president taking pot shots at a young woman.
The world is changing. Millions of youth are asking for that change, and it's coming, despite the haters and naysayers.
Scene One: This week I traveled to the Emerald Triangle, that's the northern California center of cannabis production. Flow Kana, one of the largest cannabis processers in the world, sponsored their first Cannabis as a Catalyst for Change conference held in September. Honestly, it was the most interesting conference I've been to in ages – everyone from Dr. Bronner to Snoop Dog was there. Yup, we were all talking Cannabis.
Once the third largest winery in the country, Fetzer vineyard's mother ship 80 acres and a 87,000 square foot industrial space are now a cannabis facility. They once produced a million cases of wine annually from this facility. That was then. Today, a state of the art facility provides product assurances to dispensaries throughout California. In a scant two years, Flow Kana launched their institute and now works with l00 organic, sun grown cannabis farmers to produce high quality cannabis products for the California market. They have 300 employees, and support a healthy and growing integrated economy. The company also bought out RealGoods, a solar manufacturer, and plans to increase solar access for farmers and solarize the future.
That's revolutionary, it's that simple. With the end of marijuana prohibition happening state by state, this industry is poised to grow significantly, and more will come. It's time for people to be at the table.
Continue reading here.