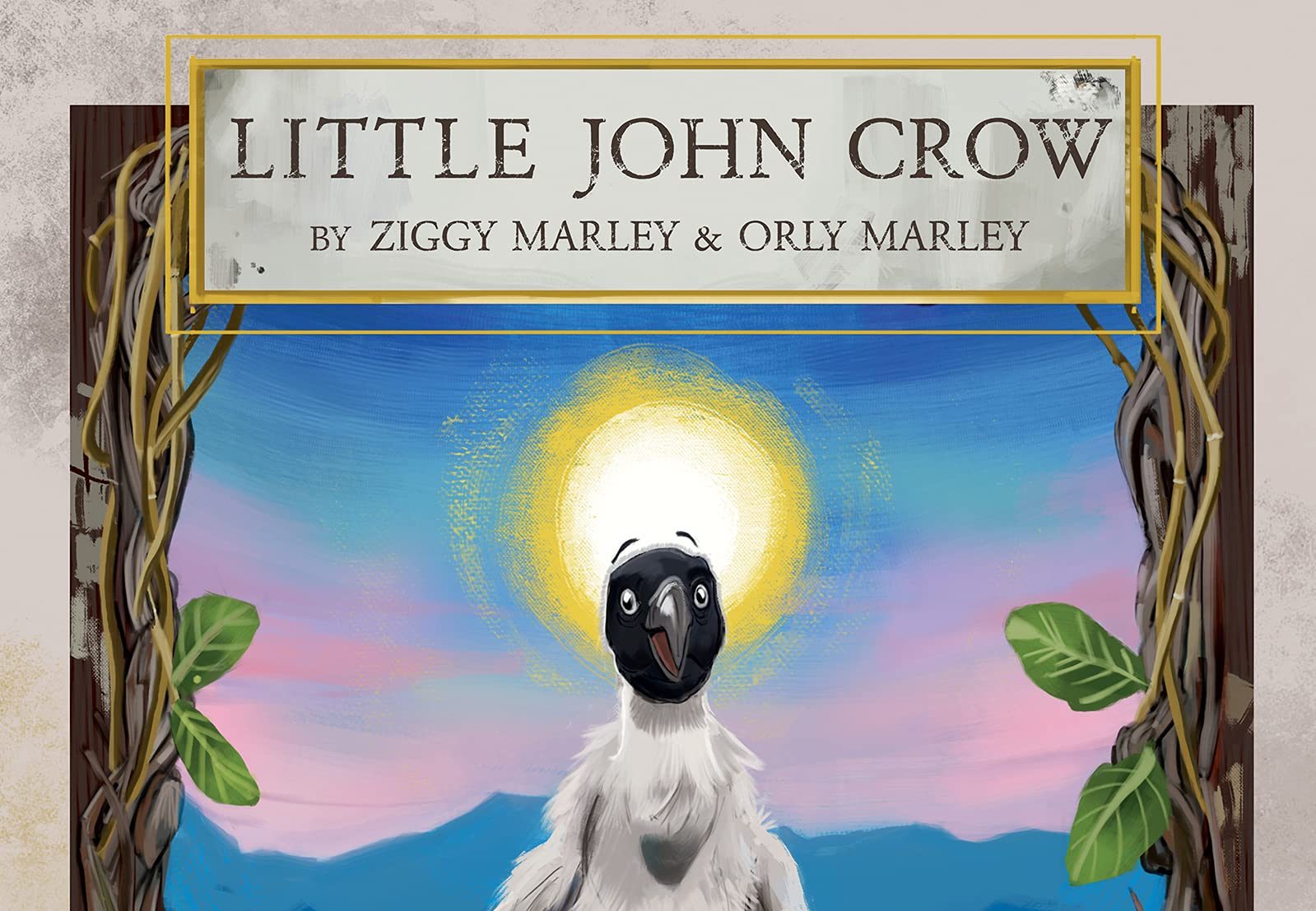 Illustrated kids book Little John Crow is officially out now!
After being abandoned by his animal friends, Little John Crow must come to terms with what it means to be part of a community when you are a vulture.
Little John Crow is a young vulture growing up in Bull Bay on the edge of the Blue Mountains in Jamaica, where he lives with his loving parents Sharil and Rusil Crow. He spends his days playing with his friends, a motley group that includes a snake, George; Missy, the French pigeon; Chiqueen, a chicken hawk; Hummy, the hummingbird; and the Three Little Birds.
One morning while the group of friends is relaxing by a cool river, they start chatting about life, their parents' jobs, and what they want to be when they grow up. As the conversation continues, Little John Crow realizes he has no idea what his parents do for work.
Little John Crow and his friends set out to solve this mystery, but what they discover shocks them—Little John Crow and his vulture parents are scary scavengers! Most of his friends are disgusted when they learn this, and before Little John Crow can even adjust to this news, a terrible tragedy strikes. Feeling lonely and isolated from his friends, the young vulture flees Bull Bay.
After traveling for days, a tired and hungry Little John Crow is fortunate to be found by a group of vultures. With their support and encouragement, the young vulture learns to embrace his future, and after months away, he returns to Bull Bay just in the nick of time to save his home from ruin.
Filled with humor and memorable characters, Little John Crow reminds us of the importance of accepting our differences and remembering that life offers a place and purpose for all of us.
Get your copy of the book here from our web store or through all major book retailers.