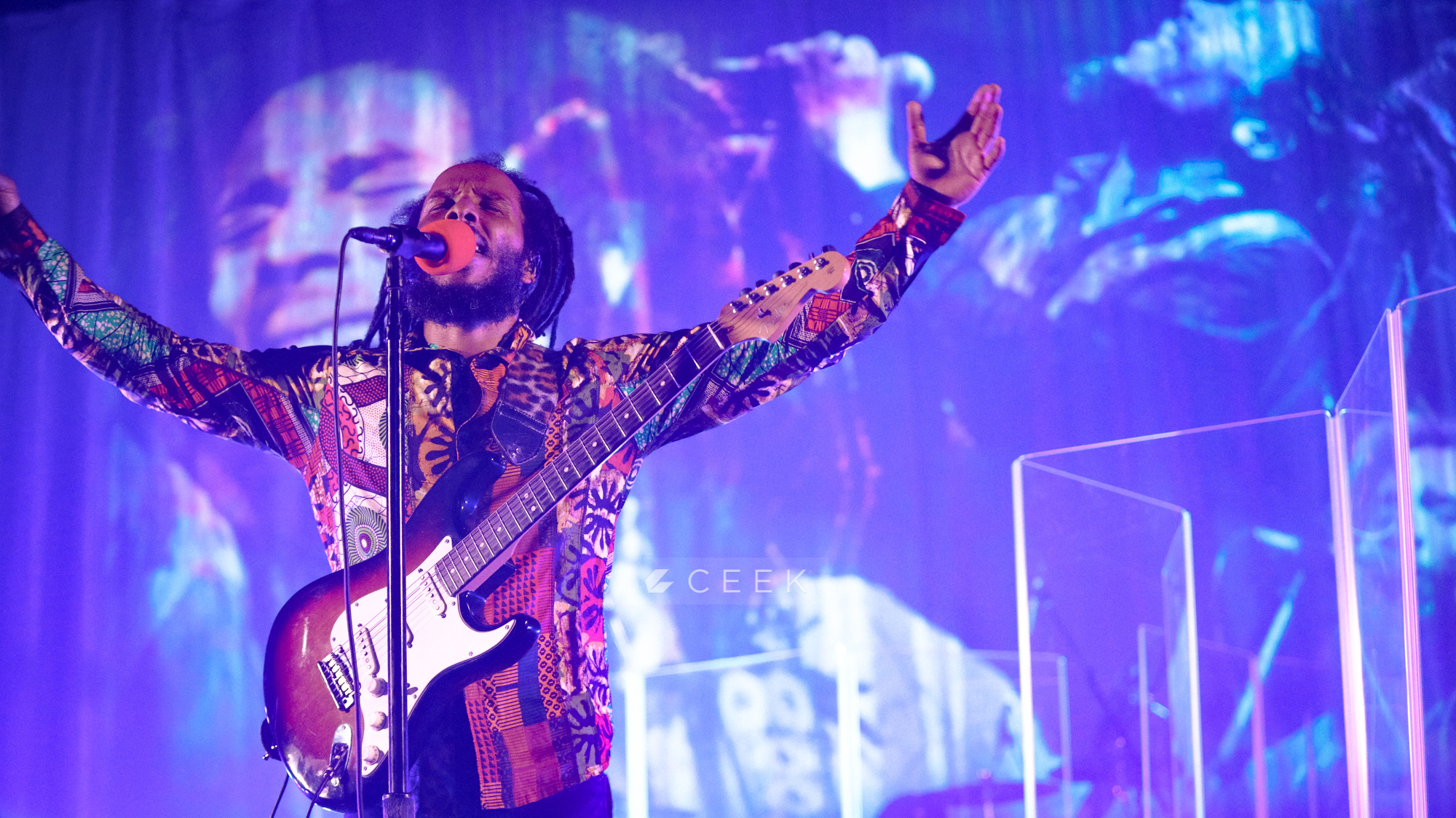 Ziggy celebrates #BobMarley75 with tribute live streaming set
Ziggy staged a live stream concert on Sunday where he paid tribute to his father, Bob Marley. The show was filmed in Los Angeles, CA with the help of CEEK VR, and featured partitions between performers and masks from those who weren't singing.
The concert comes as part of the family's year-long #BobMarley75 celebration of what would have been the reggae icon's 75th birthday. Over the course of 2020, the Marleys are sharing a 12-part documentary, new music videos, archival footage, and more.
Ziggy began the concert with "Roots, Rock, Reggae" from 1976's Rastaman Vibration. From there, Marley's oldest son led his band through spirited versions of some of his father's biggest songs, including "Get Up, Stand Up", "One Love", "Exodus", and a rare electrified rendition of "Redemption Song". Yet, Ziggy also honored many of his father's less popular, but equally powerful, songs with "War / No More Trouble", "Positive Vibration", a show-closing "Them Belly Full (But We Hungry)", and many more over the hour-long concert.
Watch the Ziggy Marley tribute concert to his father below.