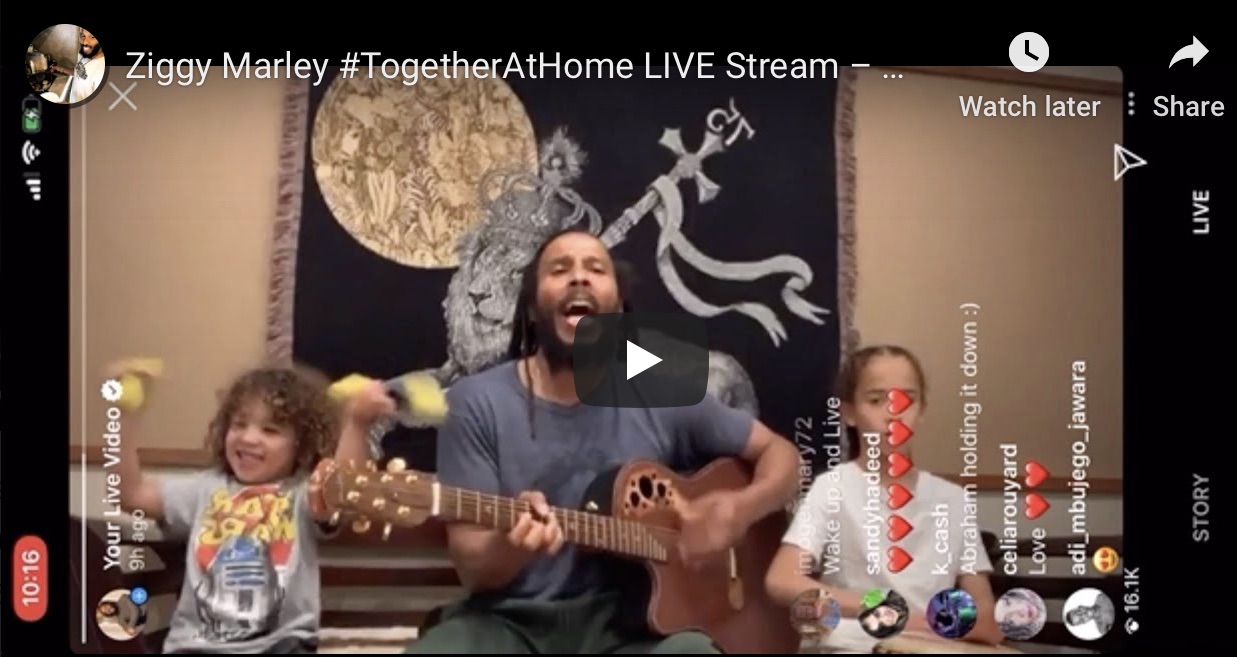 Ziggy Marley performs live on his Instagram, as part of the Together At Home initiative
Article by Joe McCarthy, GLOBAL CITIZEN
Ziggy Marley was all about good vibes and positive energy during his livestreamed performance on Monday for the "Together At Home" virtual concert series that seeks to bring attention to the World Health Organization's (WHO) coronavirus response.
The reggae artist only played songs about joy, love, and compassion, including "Family Time," "I Love You Too," "Ziggy Says," and "Love Is My Religion." He closed his set with his father Bob Marley's "One Love." Two of Marley's kids joined him during the set, dancing, laughing, and singing along.
Continue reading here.