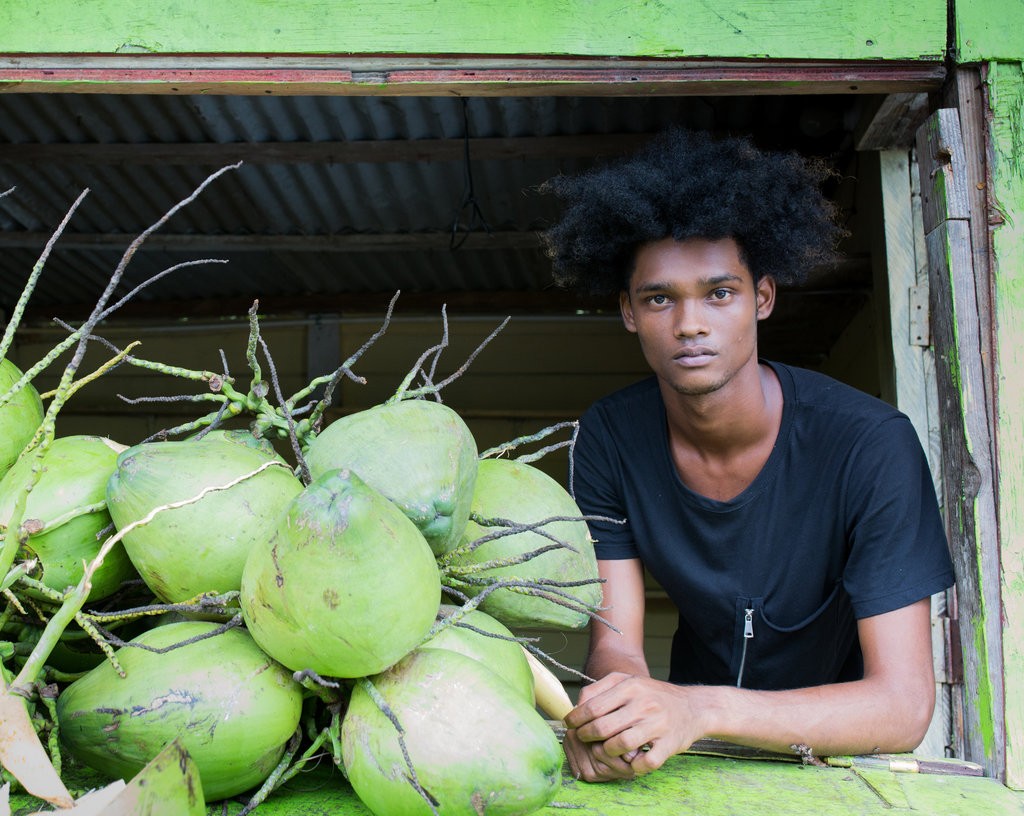 Jamaica Puts a Different Face on the Runways
Photo: Marina Burnel for The New York Times

Article by Guy Trebay, via The New York Times
PORT ANTONIO, Jamaica — His machete blade a blur, Tevin Steele whacks the top off a fresh green coconut. Deftly knifing a window through the tender pith, he inserts a straw and hands the fruit across the counter at Dinga-Fling, his roadside stall outside this drowsy coastal town. Selling coconuts is his livelihood, and Mr. Steele, 21, says it is a good one, though neither as promising, lucrative or downright implausible as his other.
It was just over a year ago that Mr. Steele was scouted at his stall by a modeling agent, who detected in his whippet frame and chiseled cheeks the same potential that soon led him to sign an exclusive contract to walk in a fall 2017 runway show for Saint Laurent.
Roughly 5,000 miles, and a universe, lie between Port Antonio and Paris.
"I never knew about modeling, I never thought about modeling or talked about it when they brought it to me that I have a nice style to be a model," said Mr. Steele, who on a busy day during high season here might earn 15,000 Jamaican dollars (or $115) selling coconuts. "I always wanted to go on a plane and stuff. When they called me for Saint Laurent, my life just changed."
Continue reading here.