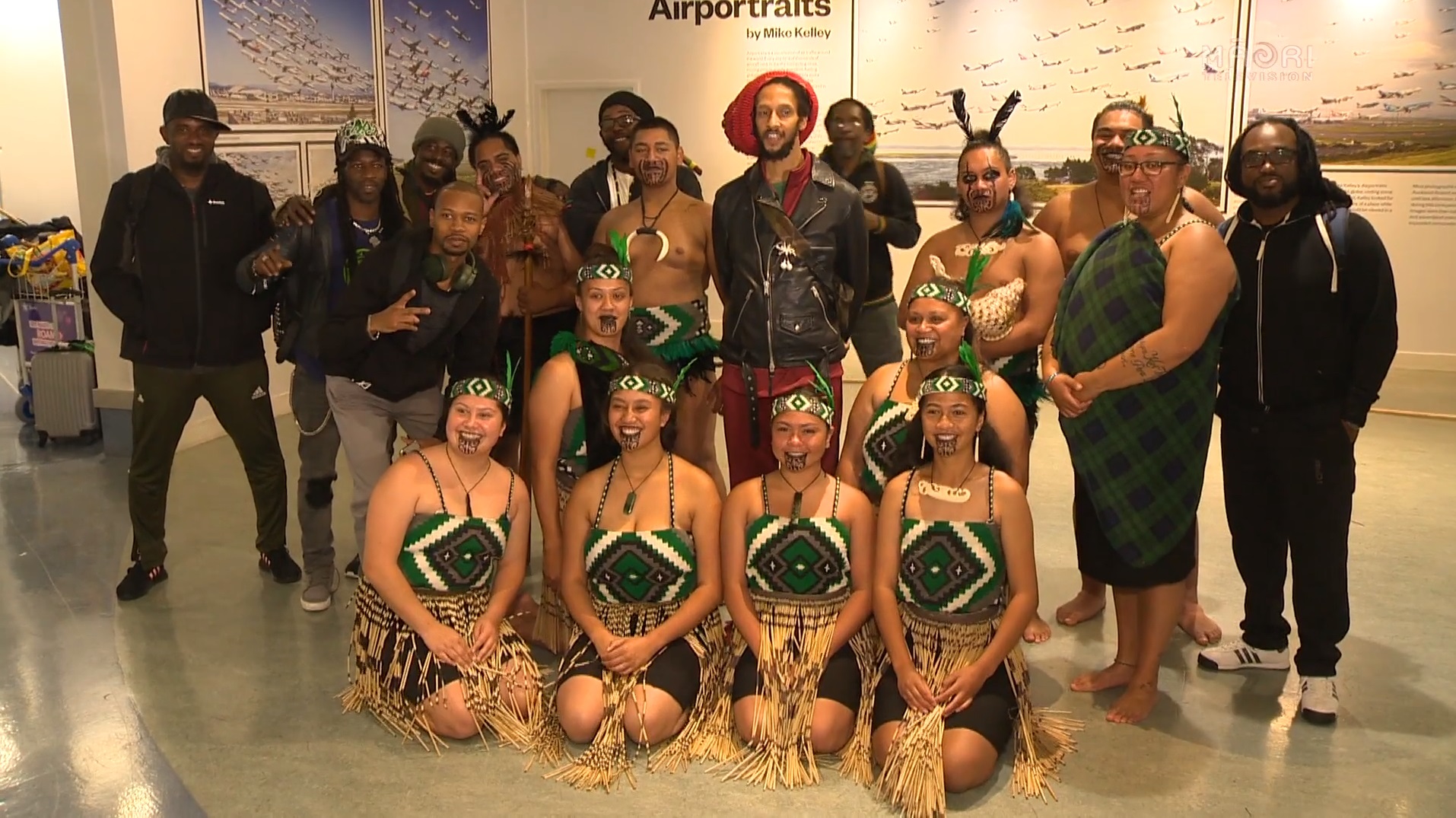 Julian Marley Welcomed to New Zealand with Traditional Pōwhiri Ceremony
Article by Jessica Tyson, via Māori Television
Jamaican reggae musician Julian Marley was welcomed with a pōwhiri at the Auckland Airport today, exactly 40 years after his father, Bob Marley, also received a Māori welcoming in 1979.
The 43-year-old is visiting as part of his New Zealand tour with reggae group, The Uprising, set to perform at East Coast Vibes.
Aotearoa Entertainment Limited tour manager Kath Parkinson organised the powhiri and says Marley was hesitant at the beginning.
"But as soon as it started, he remembered it from his dad and he felt sort of more relaxed," she says.
Continue reading here.