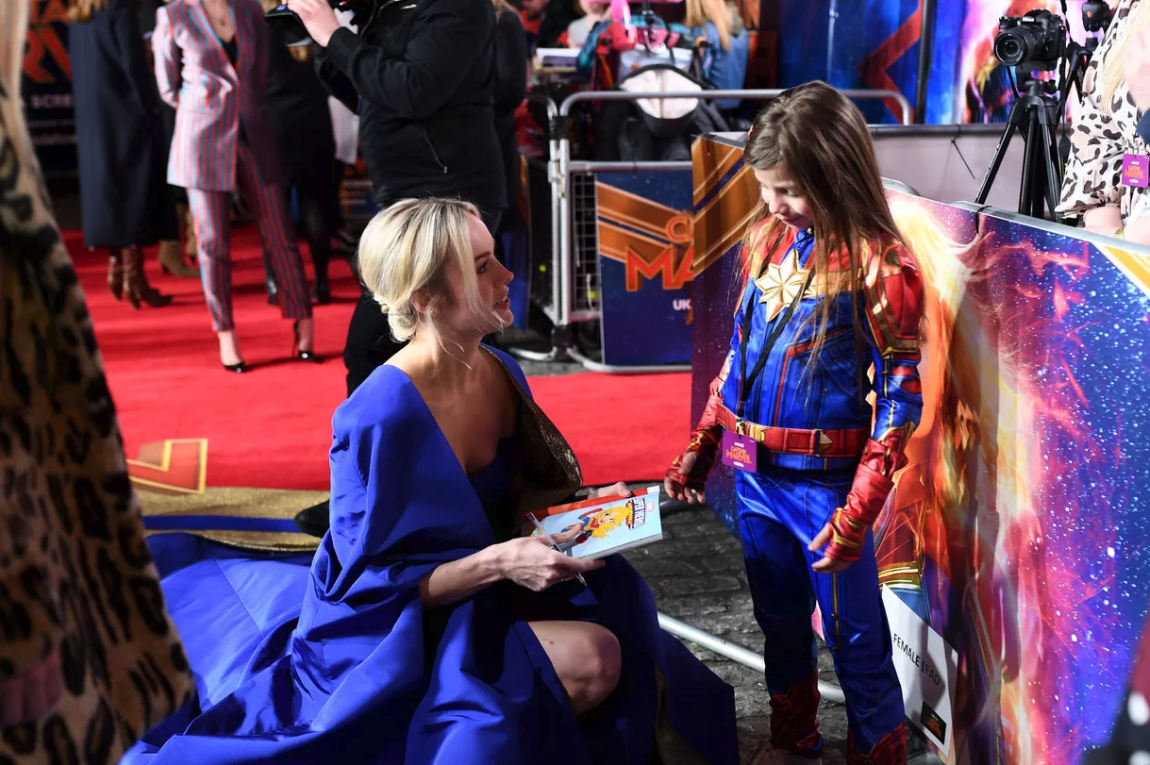 Why Captain Marvel's milestone status creates so much pressure for it to succeed
Photo by Gareth Cattermole (Getty Images for Disney)
Article by Constance Grady and Alex Abad-Santos, via Vox
After 11 years of Marvel moviemaking, Captain Marvel has made history simply by existing. The film, about a fighter pilot turned alien soldier turned cosmic superhero, is the first in Marvel Studios cinematic history that centers on a woman superhero.
Granted, every Marvel movie comes with built-in buzz — the studio's cinematic strategy of linking universes and plots throughout different films guarantees as much. But on top of tying into Avengers: Endgame, the Avengers team-up movie that will serve as a capstone for 20-plus Marvel movies, Captain Marvel has already generated an astonishing amount of conversation.
That conversation isn't just about the film's characters, or what foundation it lays for future Marvel movies; rather, it's a more meta exploration of Captain Marvel's place in both the Marvel Cinematic Universe and Hollywood at large. And with the exception of 2018's groundbreaking Black Panther, that's not the sort of discussion that typically arises when debating Earth's Mightiest Heroes.
Continue reading here.