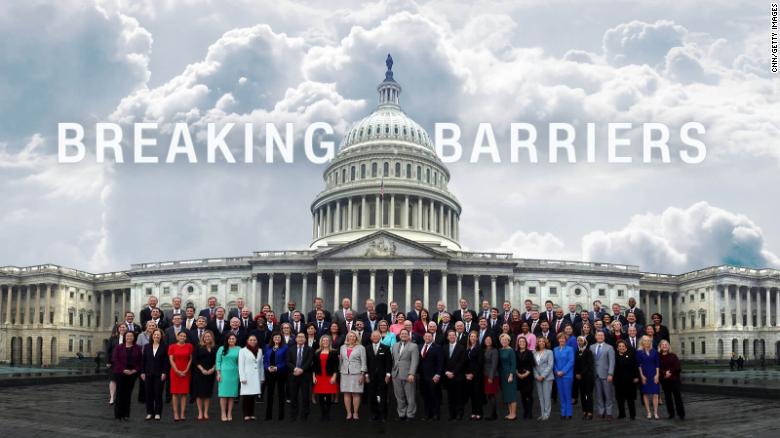 No Other Congress Has Ever Looked Like This…
Article by By Clare Foran and Phil Mattingly, via CNN
Washington (CNN) — The 116th class of Congress broke barriers before its members even set foot in Washington.
One example: Rep. Ilhan Omar, a Minnesota Democrat and the first Somali-American member of Congress, noted the history of her election on Twitter on Wednesday night.
"23 years ago, from a refugee camp in Kenya, my father and I arrived at an airport in Washington DC," she tweeted, along with a photo of her and her father smiling with suitcases. "Today, we return to that same airport on the eve of my swearing in as the first Somali-American in Congress."
Omar is just one of dozens of stories who started a new chapter Thursday. There were record numbers of women sworn in. Muslim women are serving for the first time — including Omar and Rep. Rashida Tlaib of Michigan — as are Native American women, including Reps. Sharice Davids and Deb Haaland. Texas sent the state's first two Latina members to Congress, and two black congresswomen from New England also made history by coming to Washington. The historic firsts come from both parties and at least one member — Rep. Alexandria Ocasio Cortez of New York — is younger than 30.
Continue reading here.