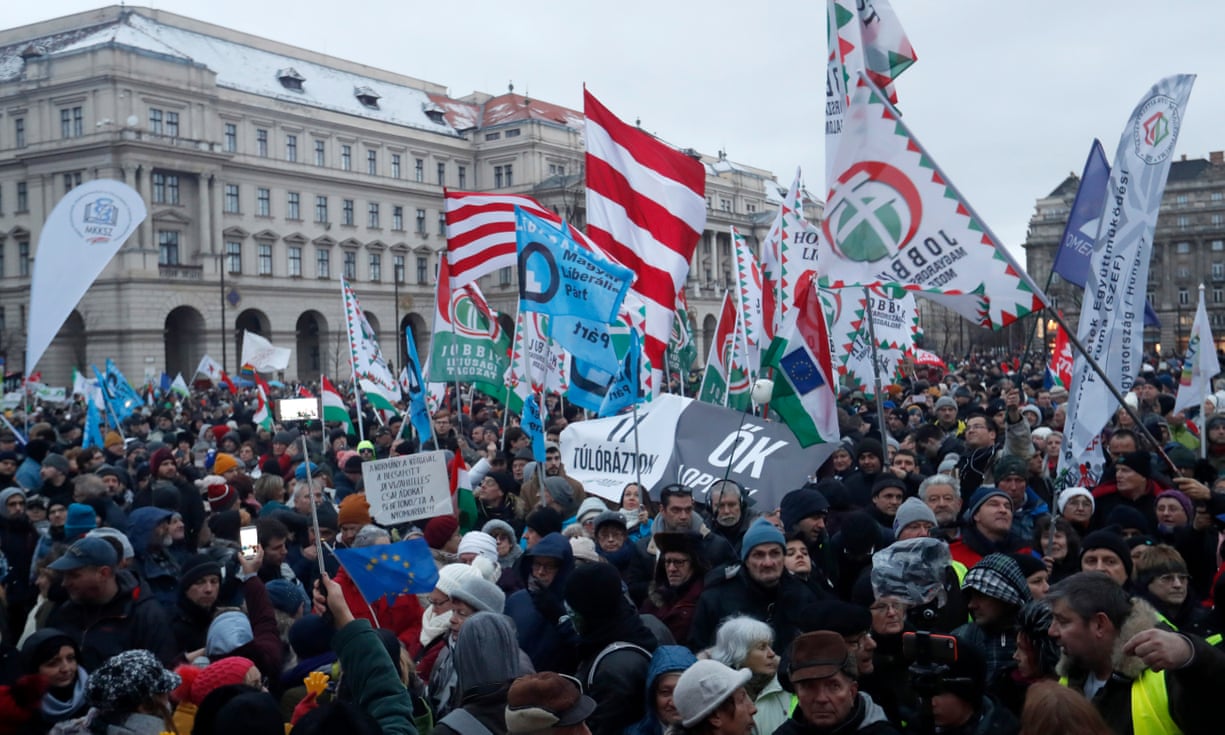 Thousands in Budapest march against 'slave law' forcing overtime on workers
Photo by László Balogh (Getty Images)
Article by Emma Graham-Harrison, via The Guardian
Thousands of protesters in Hungary braved snow and freezing temperatures on a march against Viktor Orbán's rightwing government, denouncing harsh new legislation that has been dubbed the "slave law".
Passed in December, it allows companies to demand that staff work up to 400 hours overtime a year – or the equivalent of an extra day a week.
Hungary's opposition has been fractured and ineffectual as Orbán has steadily amassed power since he was elected prime minister in 2010, but the "slave law" has created a rare rallying point.
At least 10,000 people marched through Budapest, from the historic Heroes Square to the parliament building on the banks of the Danube. Many also channelled wider concerns about attacks on academia, the judiciary and media.
Continue reading here.