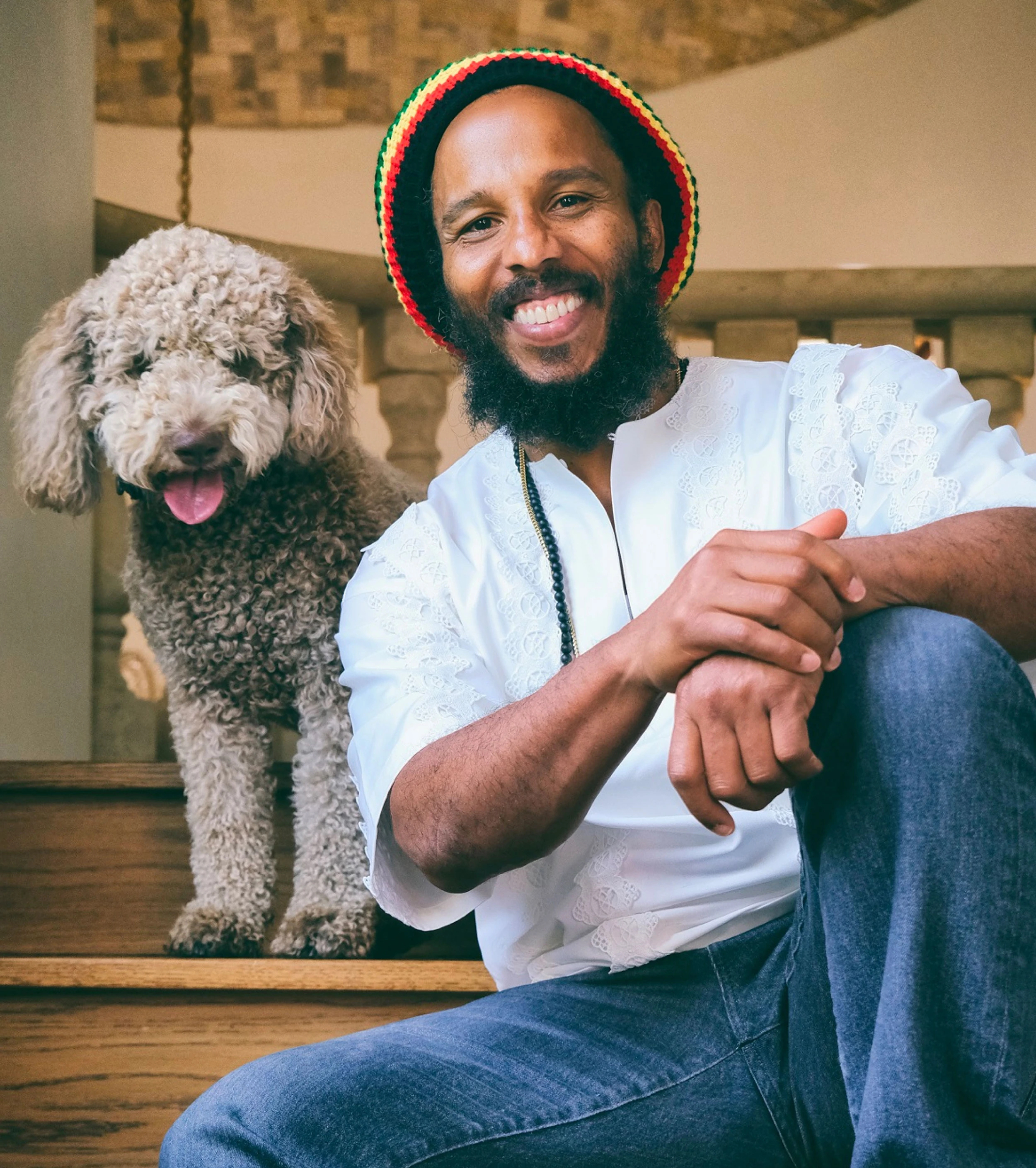 Ziggy Marley and HAPPYBOND team up to create natural skincare line for pets
HAPPYBOND, a pet healthcare company that creates science-backed supplements, treats and accessories, has teamed up with eight-time Grammy winner and musician, Ziggy Marley, to create an all-natural and toxic free skin care line for dogs. Pet parents can now help to maintain their dog's skin and coat with grooming products they can trust. The products being launched in this exclusive collaboration include a Shampoo, Conditioner and Refresher.
Biotech Scientist and Founder of HAPPYBOND, Anja Skodda, "Ziggy's passion for the natural world and spreading love to all – four-legged friends included –combined with my drive to create healthy and effective science-based pet health products, has allowed for us to create two grooming products that go beyond just washing or freshening up your dog. Each ingredient has been carefully selected to benefit your pup and the planet in extraordinary ways."
All of the Ziggy Marley and HAPPYBOND skin care products are Sulfate free, Paraben Free, Phthalate free, Synthetic Fragrance free (consists of only peppermint and rosemary essential oils) Gluten free, Mineral Oil Free and Silicone-free. Based on natural renewable ingredients (sugar) which is biodegradable, it contributes to the reduction of waste in natural water and marine ecosystems. It exhibits low toxicity to aquatic organisms and has low potential for bioaccumulation.
"Nature is a central theme of my life," said Ziggy Marley, "I immediately connected with Happy Bond and their desire to create earth friendly biodegradable products for animals. Romeo's health and well-being is our family's happiness using the best products that are also made with the awareness of caring for Planet Earth is important to us." (Press Releases)
Romeo receiving a HAPPYBOND bath.