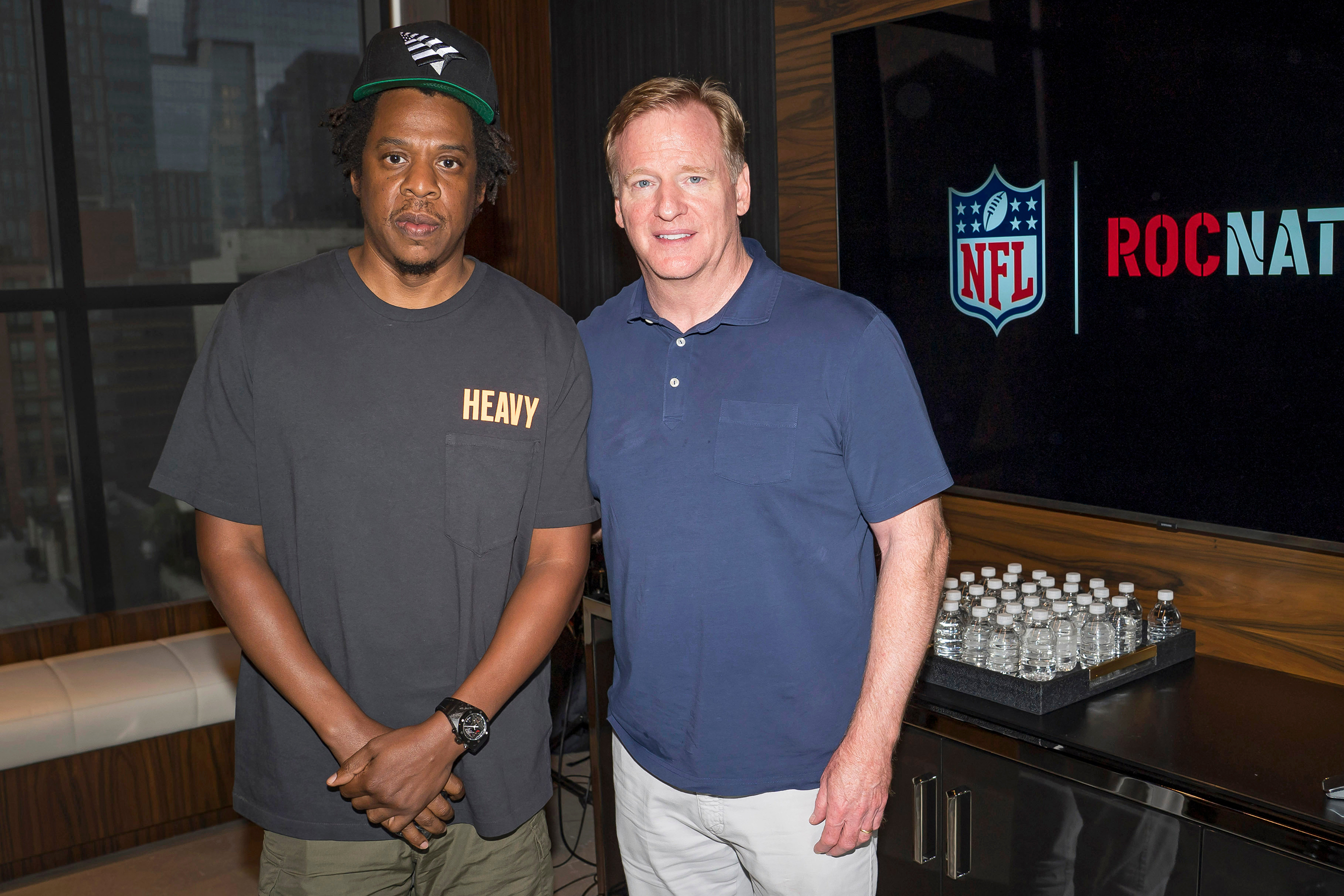 JAY-Z to Advise NFL on Super Bowl Halftime Show: 'It Has to Be All-Inclusive'
Photo by BEN HIDER (©GETTY IMAGES)
Article by Jeff Nelson, via PEOPLE
JAY-Z is teaming up with the NFL.
On Tuesday, the New York Times confirmed that the rapper has signed a deal with the NFL so that he will advise as a "live music entertainment strategist"; through the deal, the rapper's entertainment and sports company, Roc Nation, will consult the NFL on live events, including the Super Bowl halftime show.
JAY-Z's partnership with the NFL follows a particularly controversial year for the football organization, after fans and artists rallied to support Colin Kaepernick, the former San Francisco 49ers quarterback who started the #TakeAKnee movement to protest racial injustices.
"The NFL has a great big platform, and it has to be all-inclusive," JAY-Z, 49, told the Times of agreeing to work with the NFL and its activism arm, Inspire Change. "They were willing to do some things, to make some changes, that we can do some good."
NFL commissioner Roger Goodell told the Times: "We don't want people to come in and necessarily agree with us; we want people to come in and tell us what we can do better. I think that's a core element of our relationship between the two organizations, and with Jay and I personally."
On Wednesday, TMZ reported that JAY-Z and Goodell told reporters at a press conference that they had each spoken to Kaepernick ahead of the deal but added that the work they have planned goes beyond protests
Continue reading here.