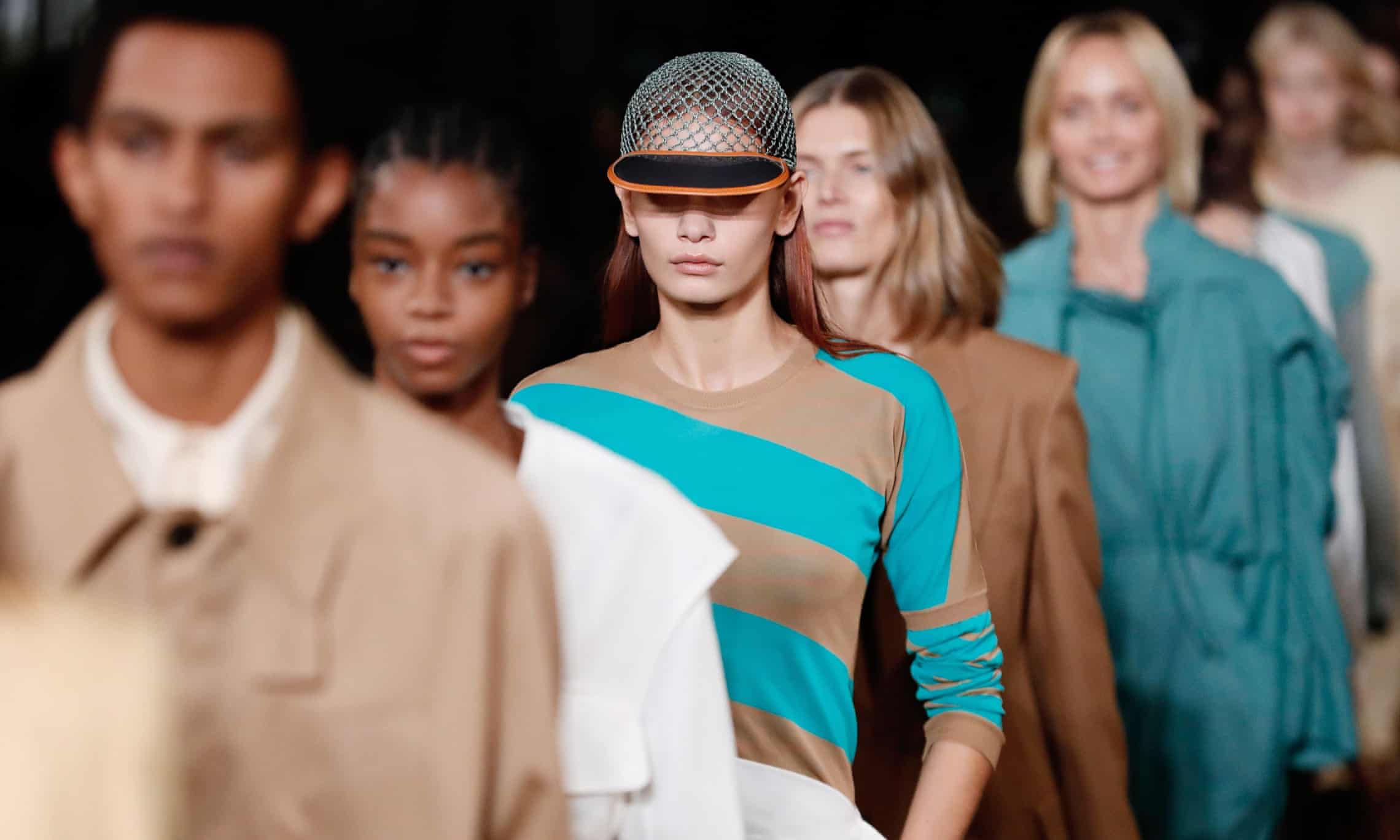 Stella McCartney's climate credentials bang on trend in Paris
Photo by Thomas Samson (AFP/Getty Images)
Article by Jess Cartner-Morley, via THE GUARDIAN
Stella McCartney would be on trend this season whatever she put on her catwalk.
Two decades after the designer launched her brand, the climate crisis is forcing the fashion industry to accept the principles of sustainability and respect for the environment that are central to her beliefs, and McCartney finds herself promoted from fashion's fringes to a leadership role.
It's been an incredible fashion week for me, seeing how the climate crisis has become so explosive in this industry. Suddenly everyone is talking about it," she said backstage at Paris fashion week.
This season, instead of a note explaining the inspiration behind the collection, she gave each guest a timeline detailing innovations in sustainable fashion over the past 19 years.
"I hope the timeline shows that some progress is being made. Things need to change immediately, but we also need to stay positive and hopeful. If you scare people so much that they are absolutely terrified, you can't engage them. They need to feel they can make a difference."
The night before the show, McCartney hosted a roundtable discussion on sustainability at the Palais Garnier show venue. Members of Extinction Rebellion and a founder of Bolt Threads, a Californian biotechnology company producing lab-grown silk and other fabric, took part in a discussion alongside environmentalist Yann Arthus-Bertran, and animal rights activist and actor Maisie Williams.
Continue reading here.