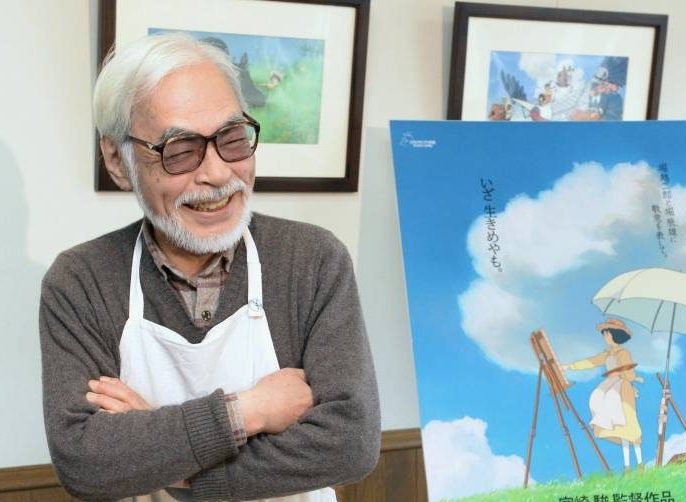 Hayao Miyazaki & Son Reportedly Working On 2 New Studio Ghibli Movies
Photo from The Japantimes⎮KYODO
Article by Craig Elvy, via Screen Rant
Hayao Miyazaki is reportedly returning with Studio Ghibli to work on another feature-length animation, with his son taking on a project of his own. Miyazaki founded the Studio Ghibli animation house back in 1985 and went on to produce a series of internationally renowned movies such as Spirited Away, Princess Mononoke, My Neighbor Totoro, and Howl's Moving Castle among many others. To the disappointment of fans across the globe, Miyazaki announced his retirement from making full-length films in 2013, however only three years later, the master of animation was back, working on How Do You Live?, a Ghibli movie expected to release around the time of the 2020 Tokyo Olympics.
Following in the footsteps of one of history's greatest animated filmmakers is undoubtedly a daunting proposition, but that's exactly the path Hayao's son Gorō Miyazaki has chosen. Although he entered the business later in life, Gorō currently has two Studio Ghibli titles to his name in 2006's Tales From Earthsea and 2011's From Up On Poppy Hill. Possessing a distinctly different art style to that of his father, Gorō's debut feature was released to a mixed reception, but From Up On Poppy Hill enjoyed far more acclaim and hinted at a successful directing career for Miyazaki Jr.
Continue reading here.